It has been two weeks, I know, but things have been pretty crazy around the house. Xavier has been home almost all of this week sick (today he is finally feeling better and his temp dropped below 100) so it's not like we haven't been around, it's just… been busy parenting instead of documenting. But I did manage to get a few pictures.
First we have the Ribbon Run, the last cross country race for the younger kids. The older kids have their championship meet shortly. Here is Xavier crossing the finish line.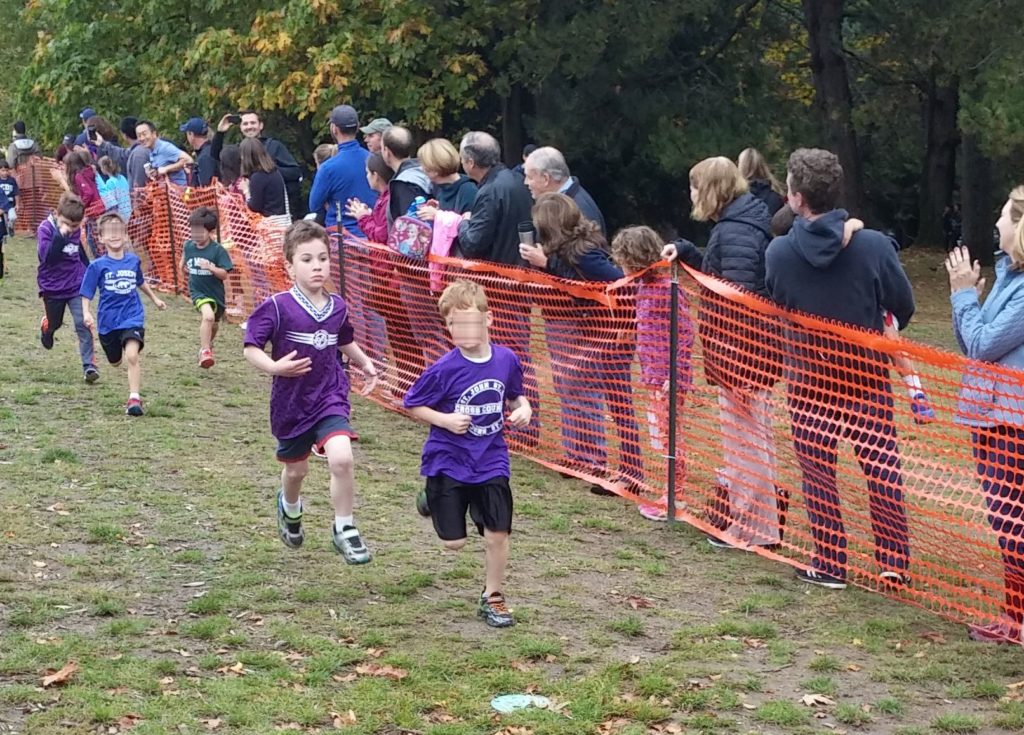 That day Ciaran also ran.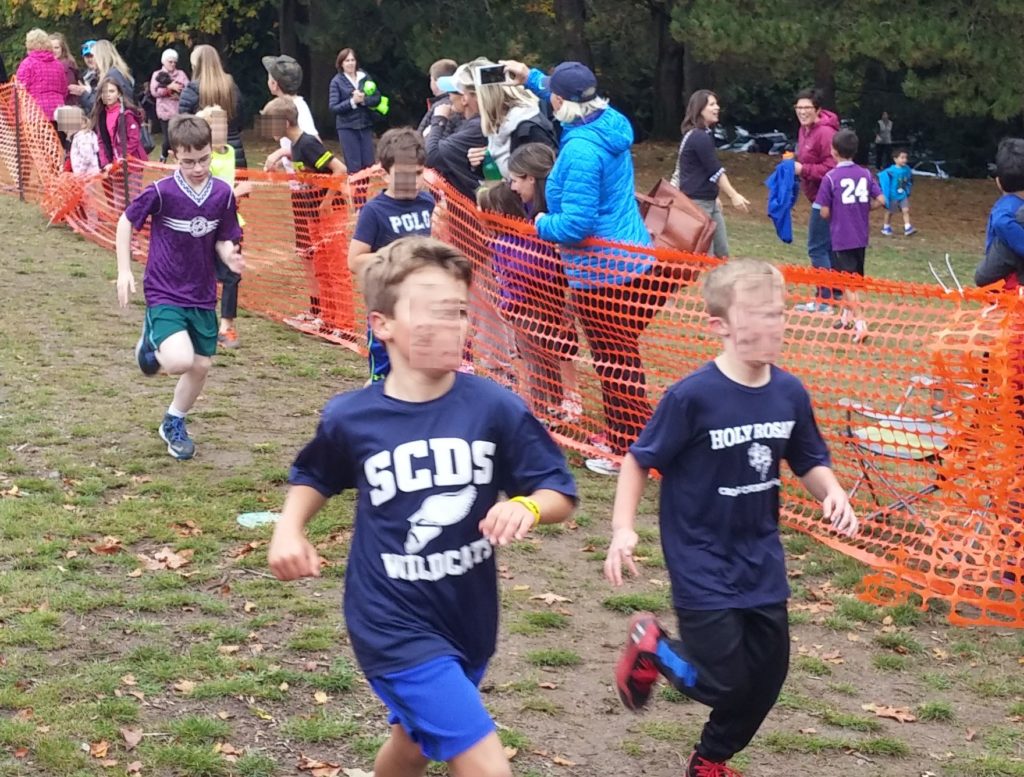 Soccer season isn't over yet…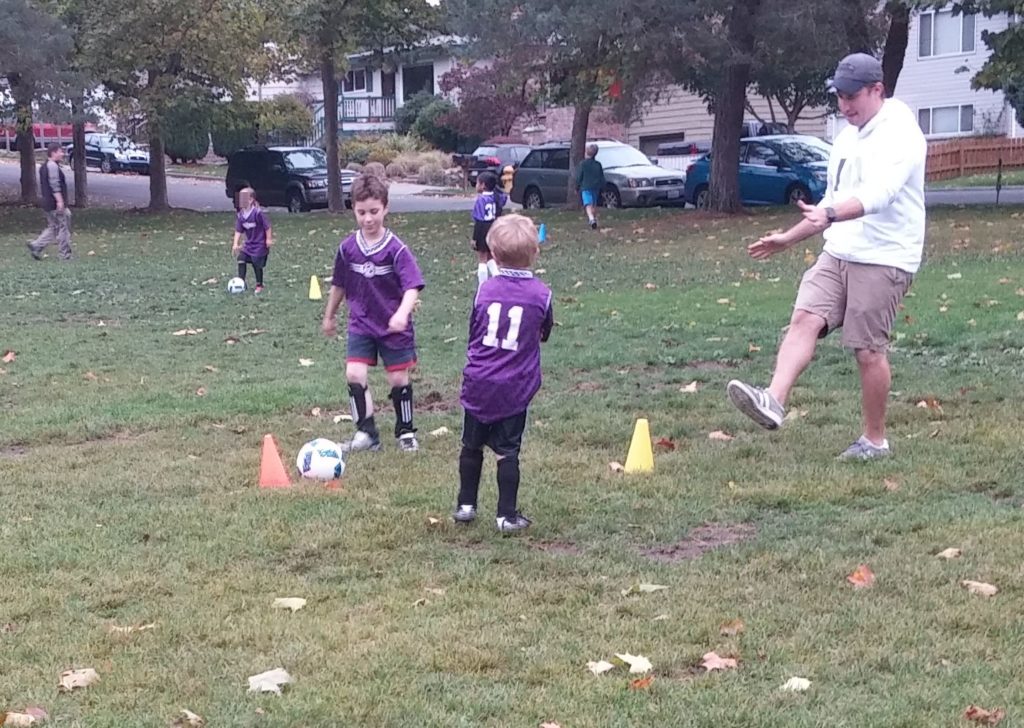 Did you know you can get toddlers on Amazon Prime?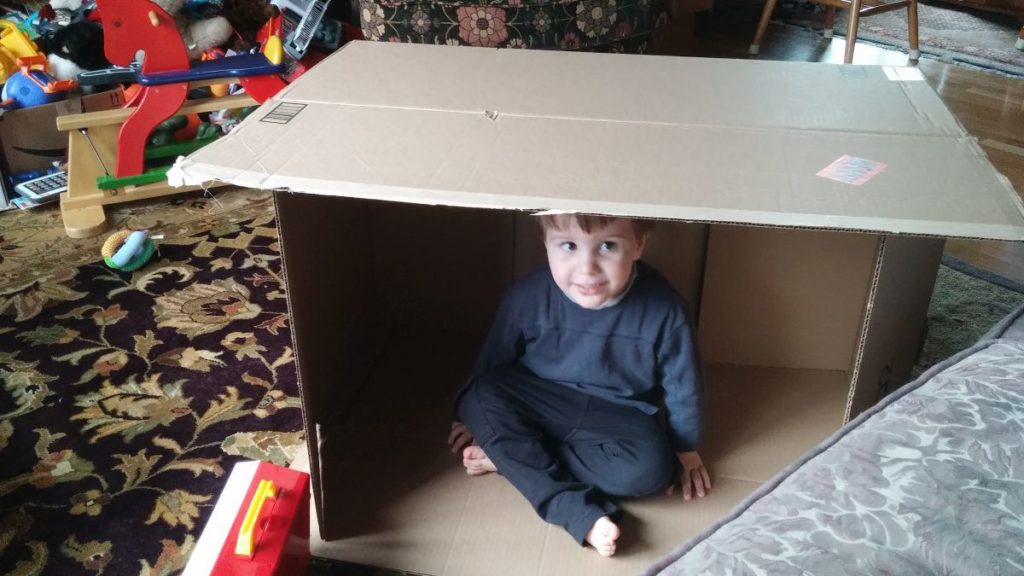 When I walk to the store this is my view now.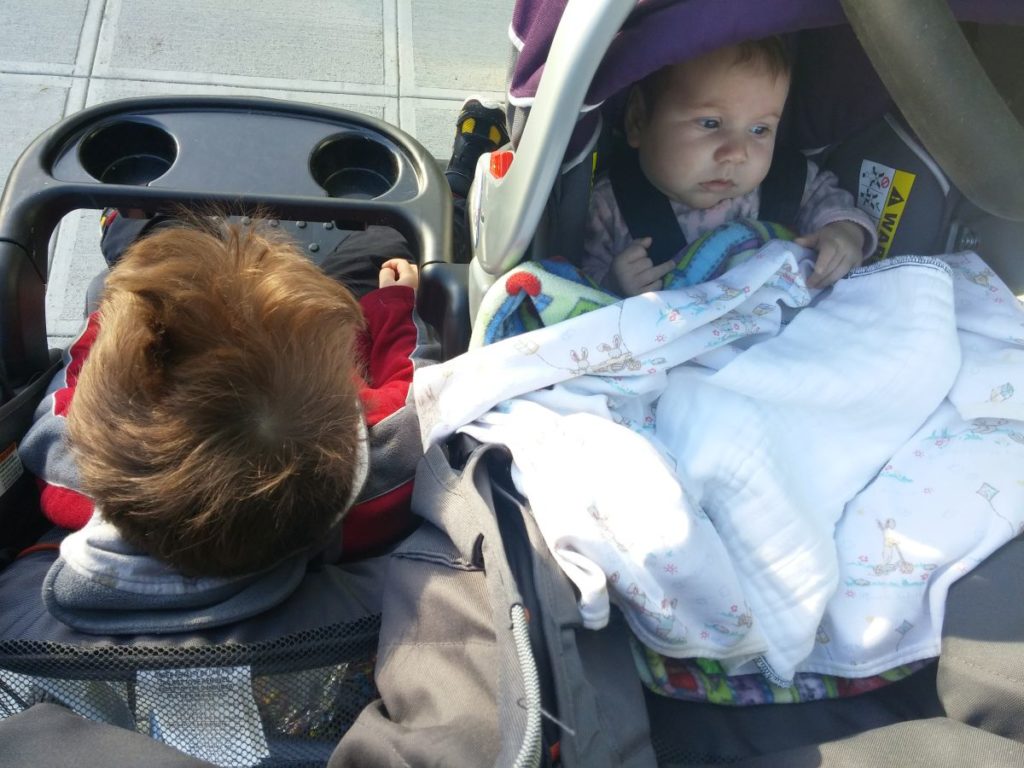 Tevye keeps trying to help keep the house clean. He is not very effective.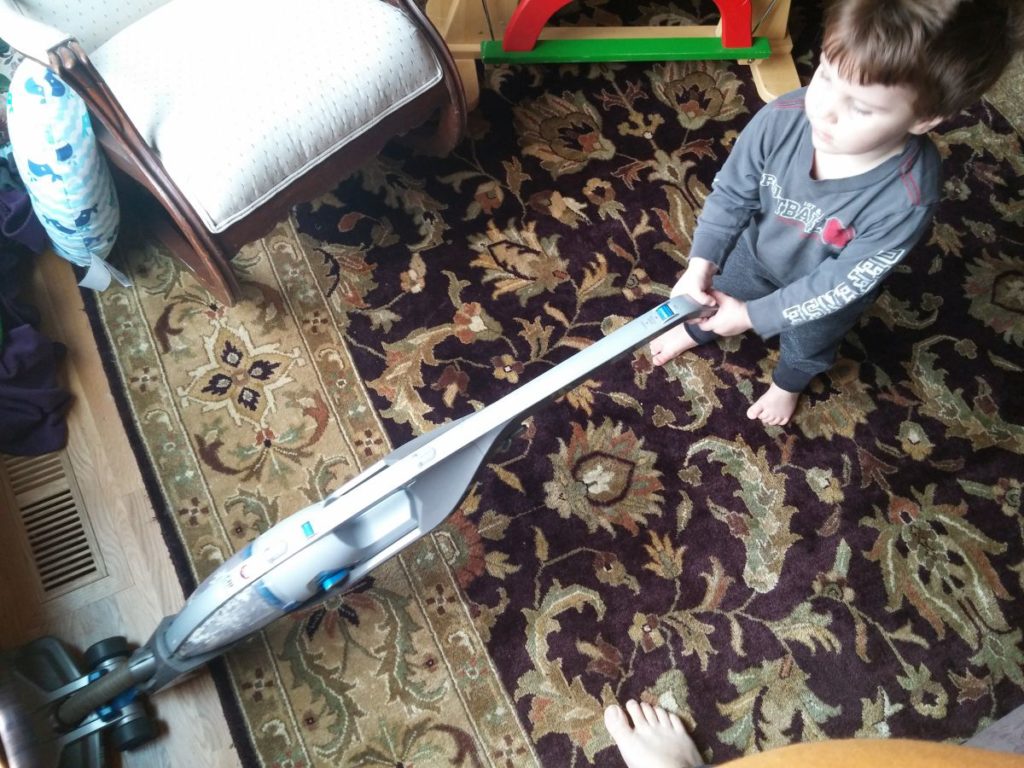 The middle school puts on a Halloween carnival and haunted house every year. Here is Dela with a couple of her make-up tests.