I know it's been a few weeks. If you notice I haven't had many updates lately. Hoping to get things turned around here. Let's start off with a look back.
When I arrived to pick the kids up from school a while ago they were all in an assembly, so I was going to snap pictures of them and send them to Laura. As Dela came by she…
As she walked past she turned around and said "You're going to put this on your blog, aren't you?" Well, I wasn't, but now, yeah.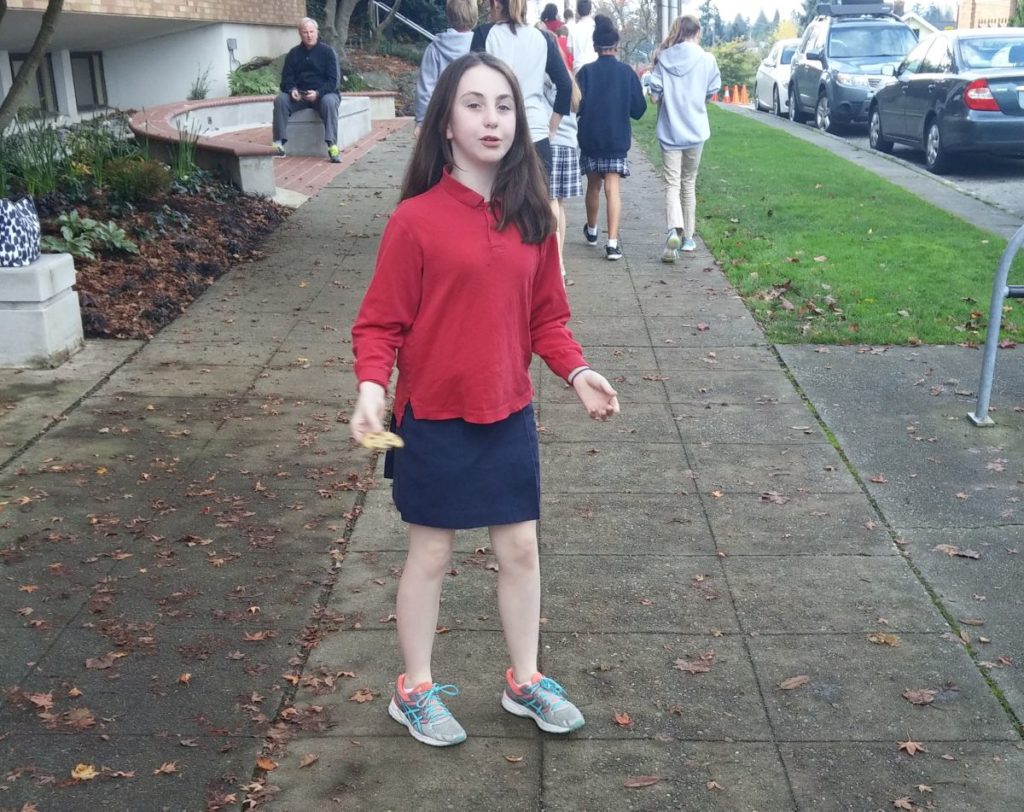 Ciaran followed close behind.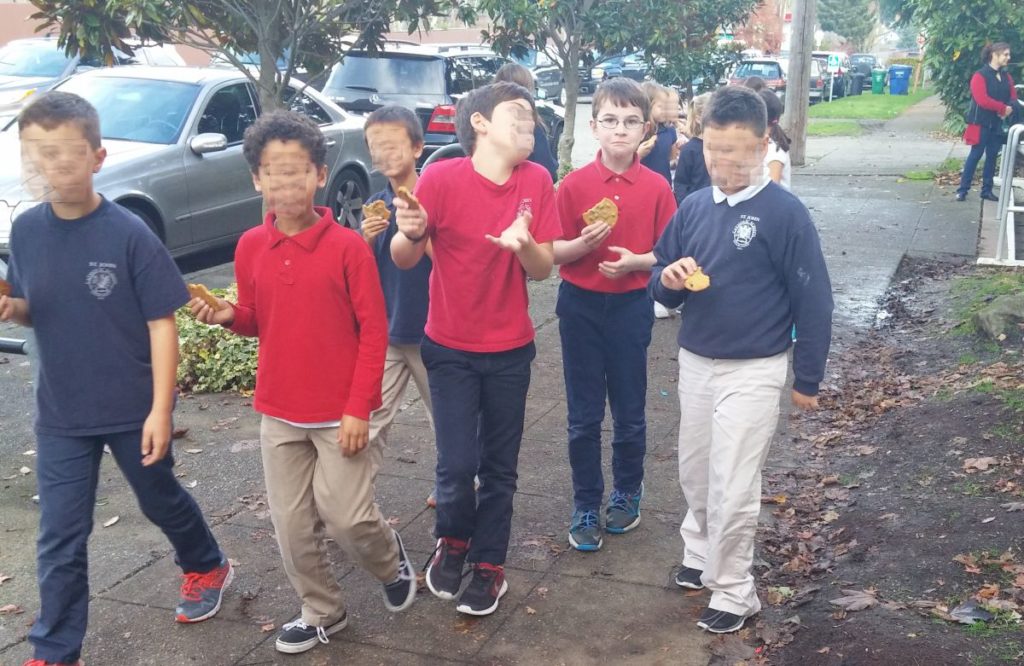 At several points in the last few weeks the cusions have been used for various forts.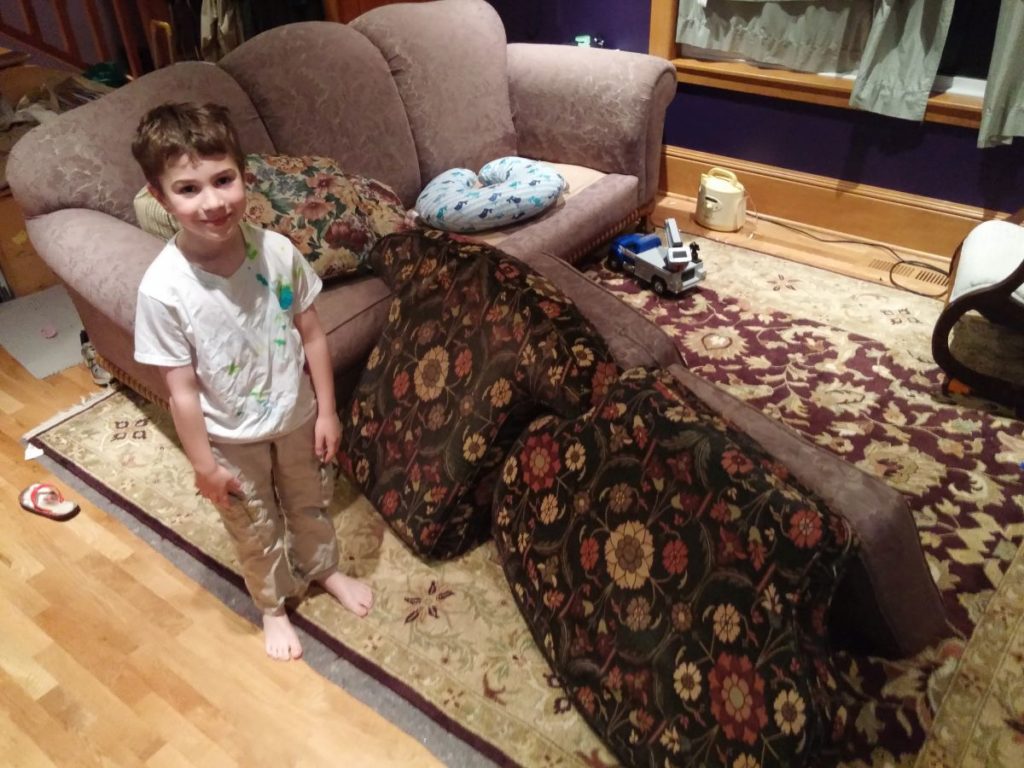 Another time while waiting for August at school pick up, Ciaran and Xavier were hrdling over their backpacks, so Dela had set up some other obstacles for them. Here is Ciaran jumping over the stack.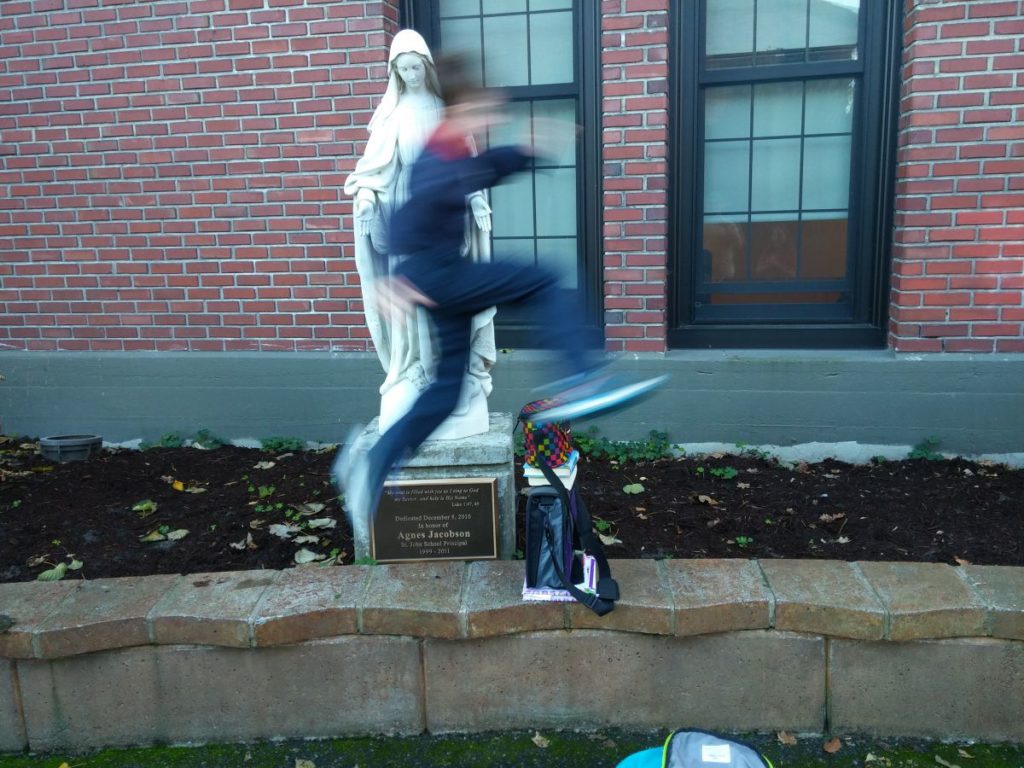 And Xavier.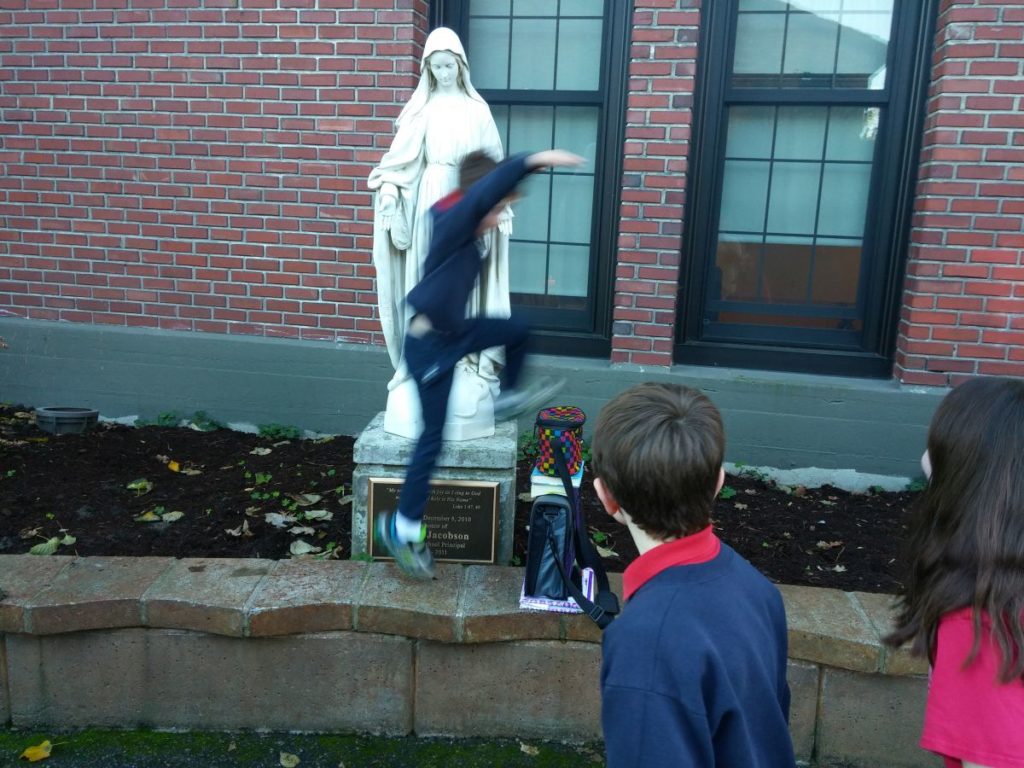 Grace is 3 months old now.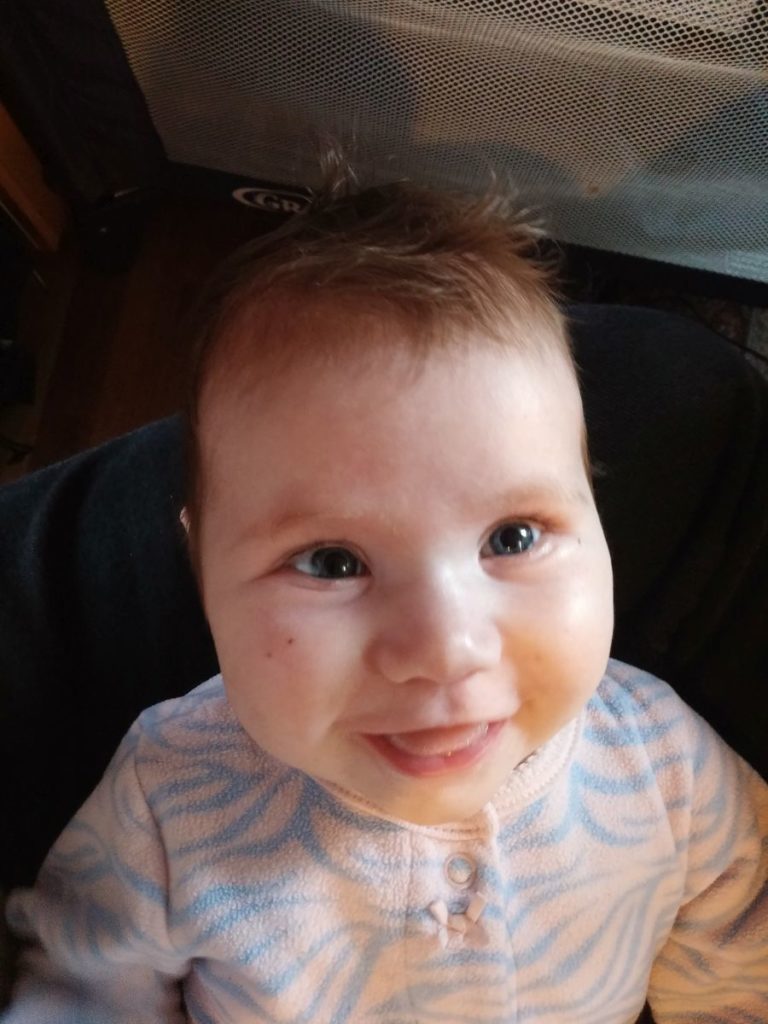 Remember a little while ago when we went to Halloween Day Camp? Here are Xavier and Ciaran (along with the other attendeees from the Cub Scout pack) getting recognized.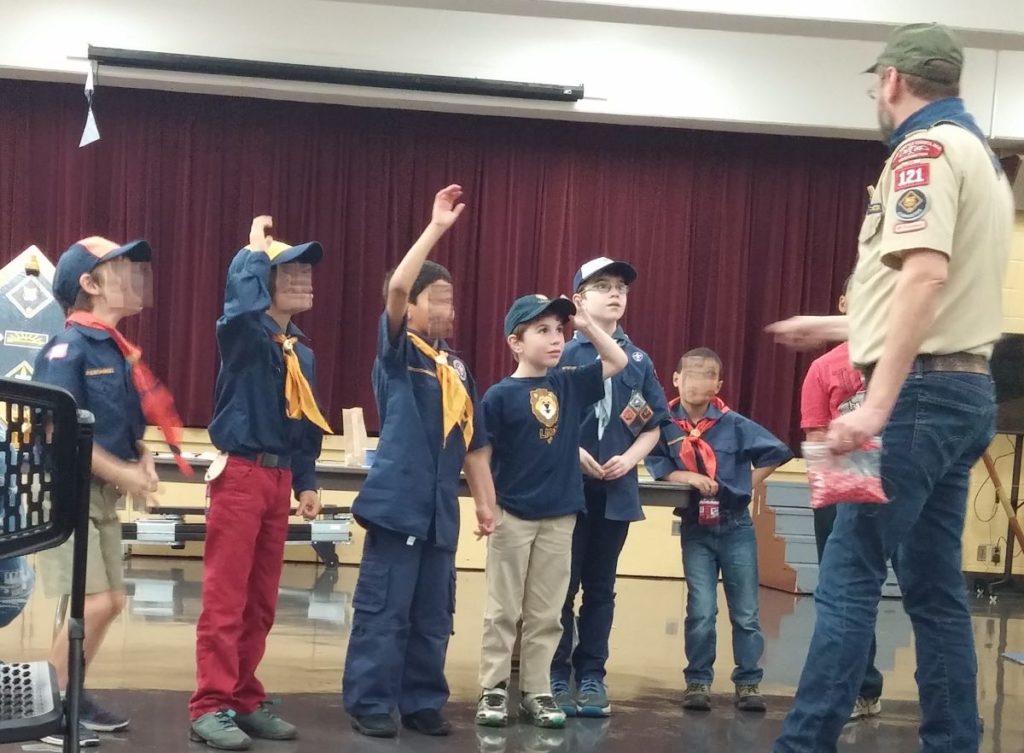 Family picture time. Yes, that's Kyle showing up!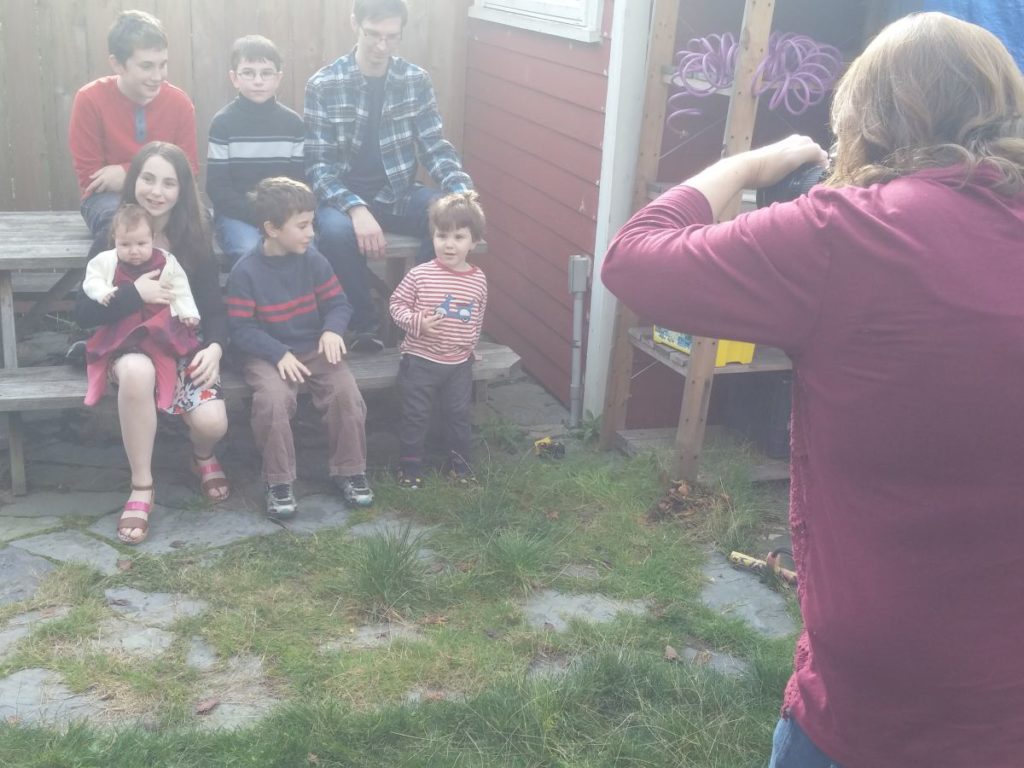 We played a couple rounds of Xavier's favorite game. He came VERY close to beating me.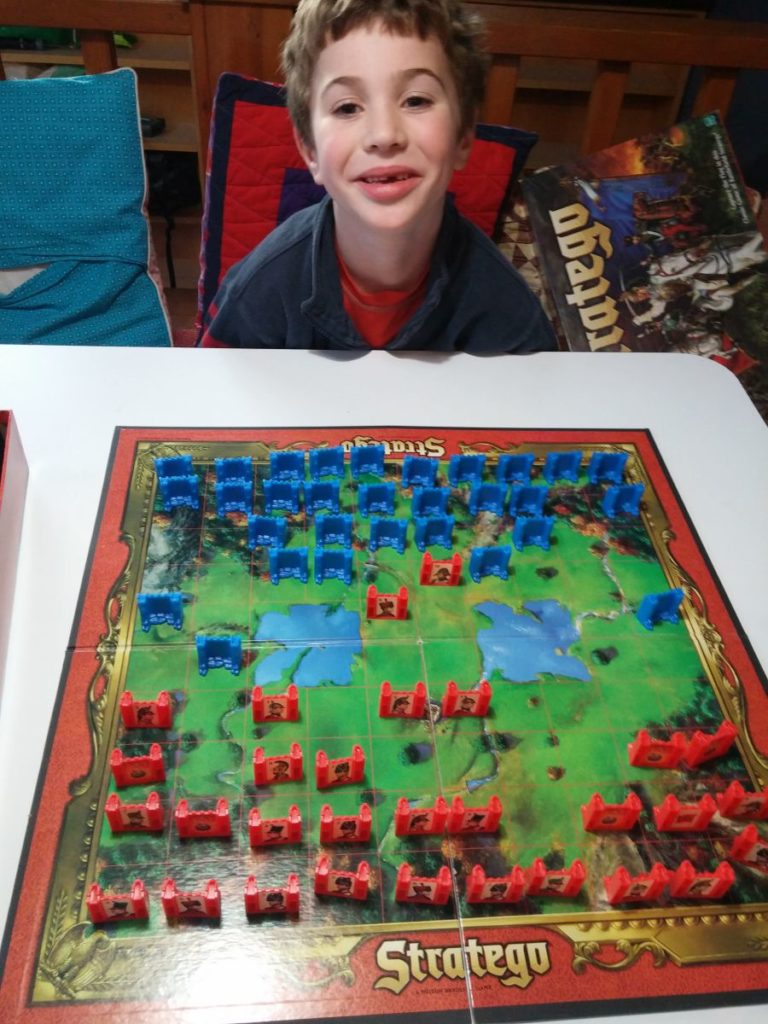 Ciaran also got in on the action.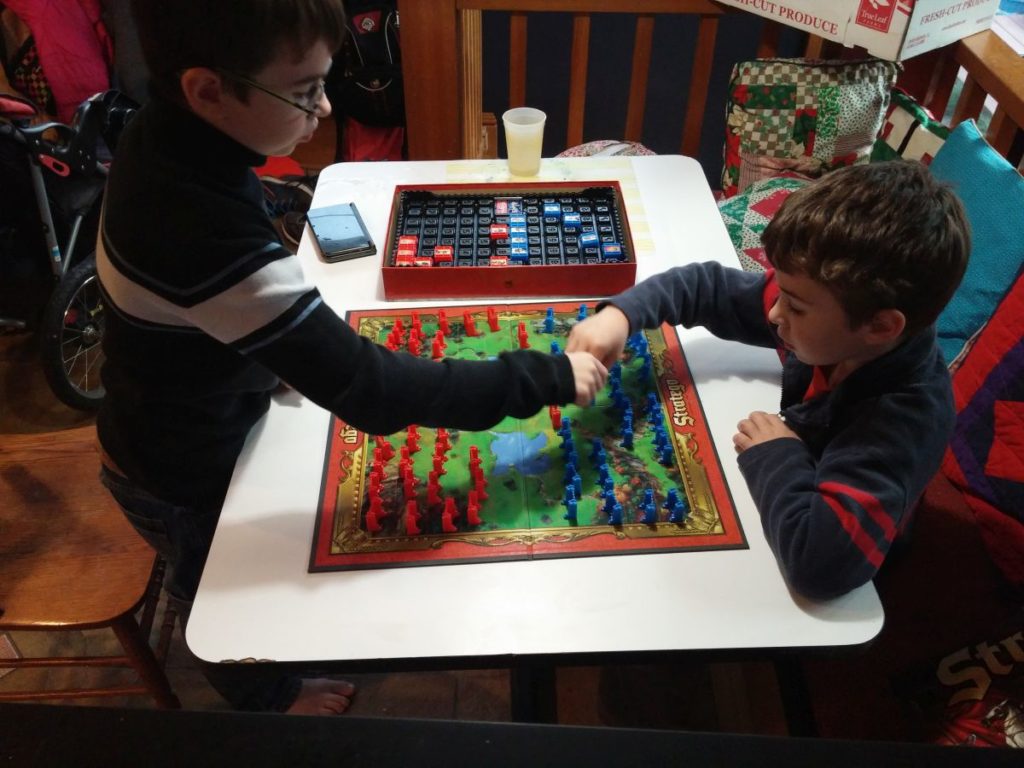 I was able to chaperone the 7th grade field trip to what is now named MOPOP (Museum Of Popular Culture – formerly Experience Music Project). One of the areas allows for jamming together on musical instruments. I was on guitar and August went to the other side of the booth and worked on drums.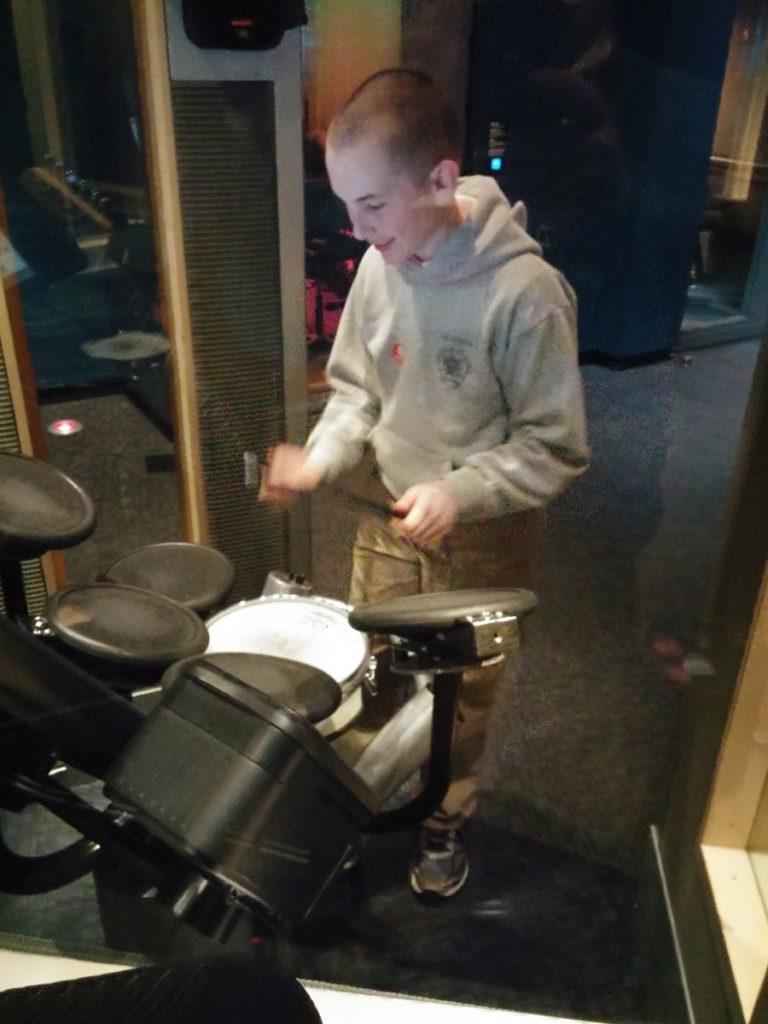 Also on the same field trip we were able to visit the Chihuly Garden And Glass Museum.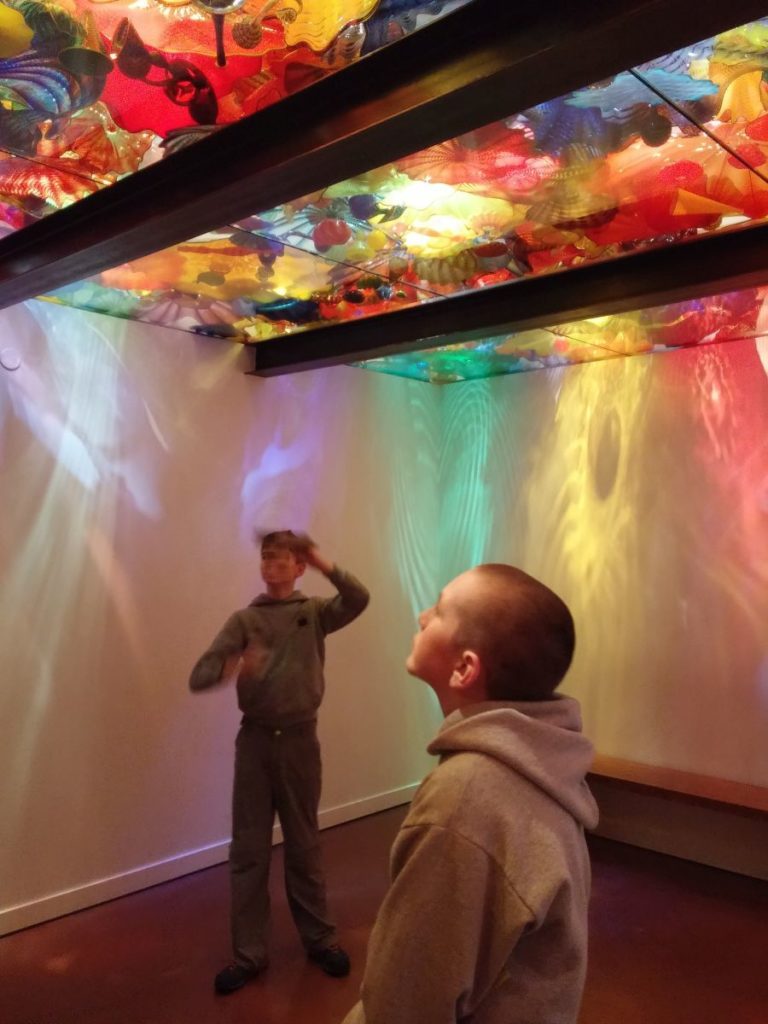 WILD TEVYE!!
Over Thanksgiving break Marianne came back out. One night we went out to dinner at The Old Spaghetti Factory before it closes down for good later this month.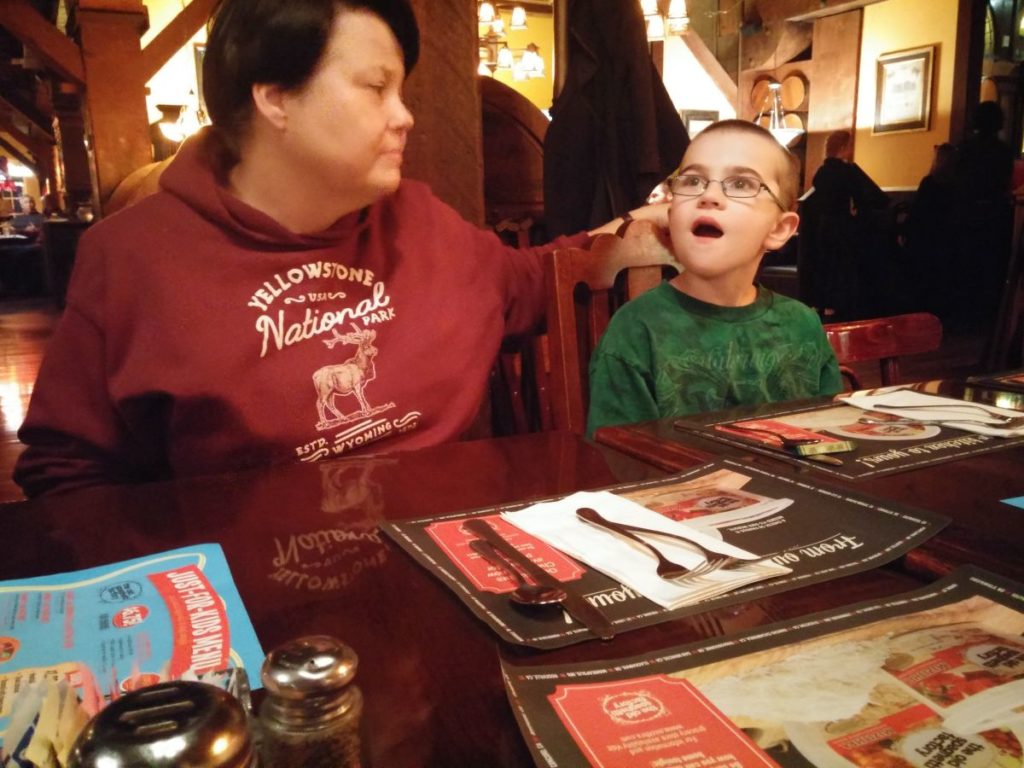 I love this picture of Xavier.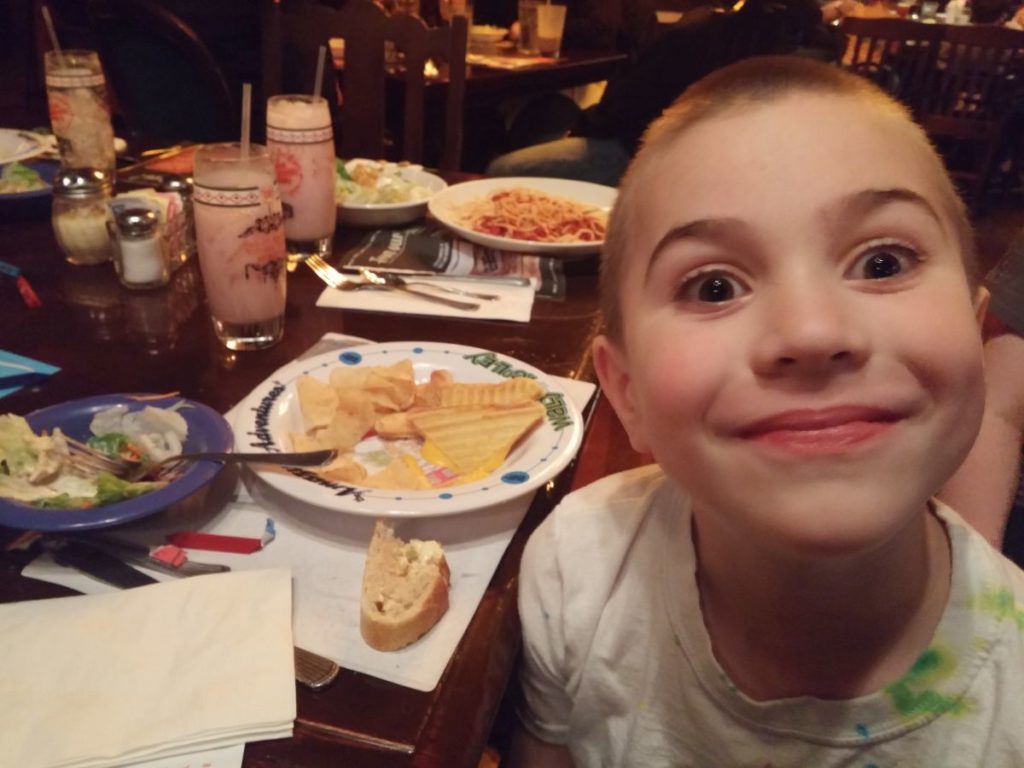 Here is Tevye being fabulous. Note the boots.