Spring is here, and you know what that means. Unpredictable weather. At least in Seattle. Sunday was nice so we went to the playground. August proceeded to get stuck going over an area of the play structure in a manner he shouldn't have.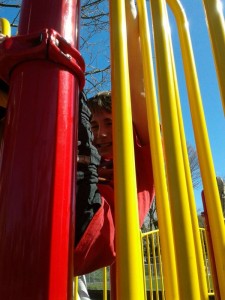 Oh well.
At least the other kids behaved themselves.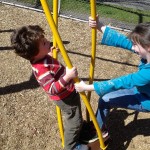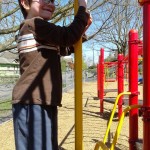 Mostly.
Laura was off this week, while the kids don't. We were able to go to lunch a few times, after picking Xavier up from preschool. He enjoyed it, even if it doesn't appear that way.