I know…. it's been a couple of weeks.
Things have been busy, of course. Let's start off with Easter.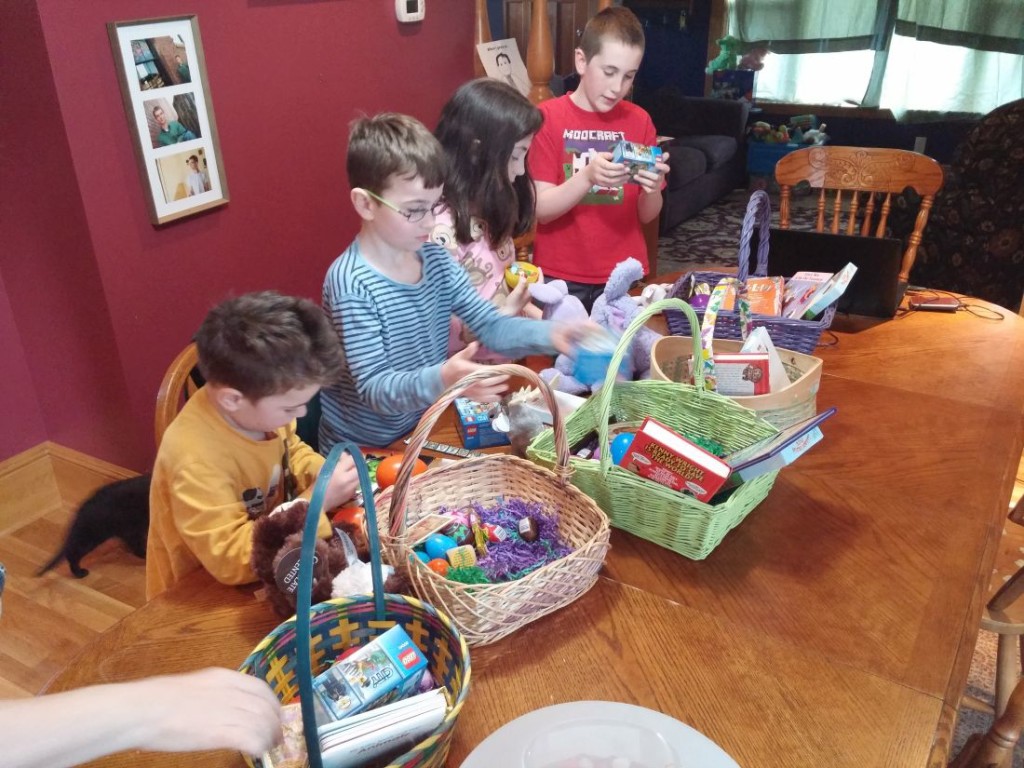 I already told you the story behind this travesty.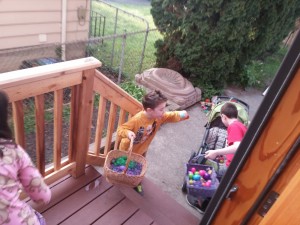 The week following Easter was Spring Break for the kids, but not Laura. While the kids were off and on not doing well the weather was nice enough.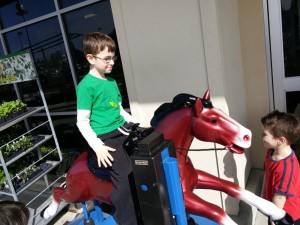 Last Saturday was International Table Top Day, basically a day to celebrate board gaming and what not. I took August and a friend of his over to Card Kingdom to see what was going on. They got to play a game that is still in the prototype stages and I picked up a few things and we played King Of Tokyo when we got home.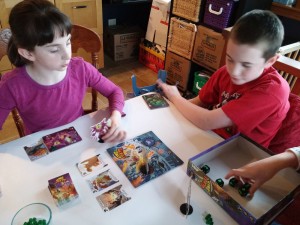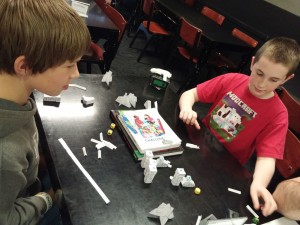 Here is August a couple of days later in the middle of Jiu Jitsu class.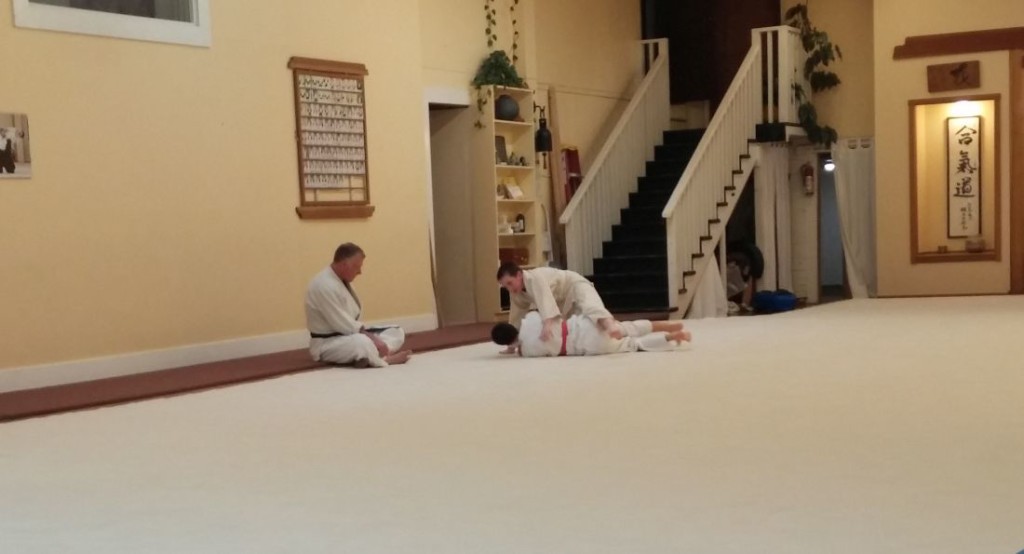 You wanted to see Tevye playing Peek-A-Boo, right?
Wednesday Kyle came by for a few hours and we (belatedly) celebrated his birthday.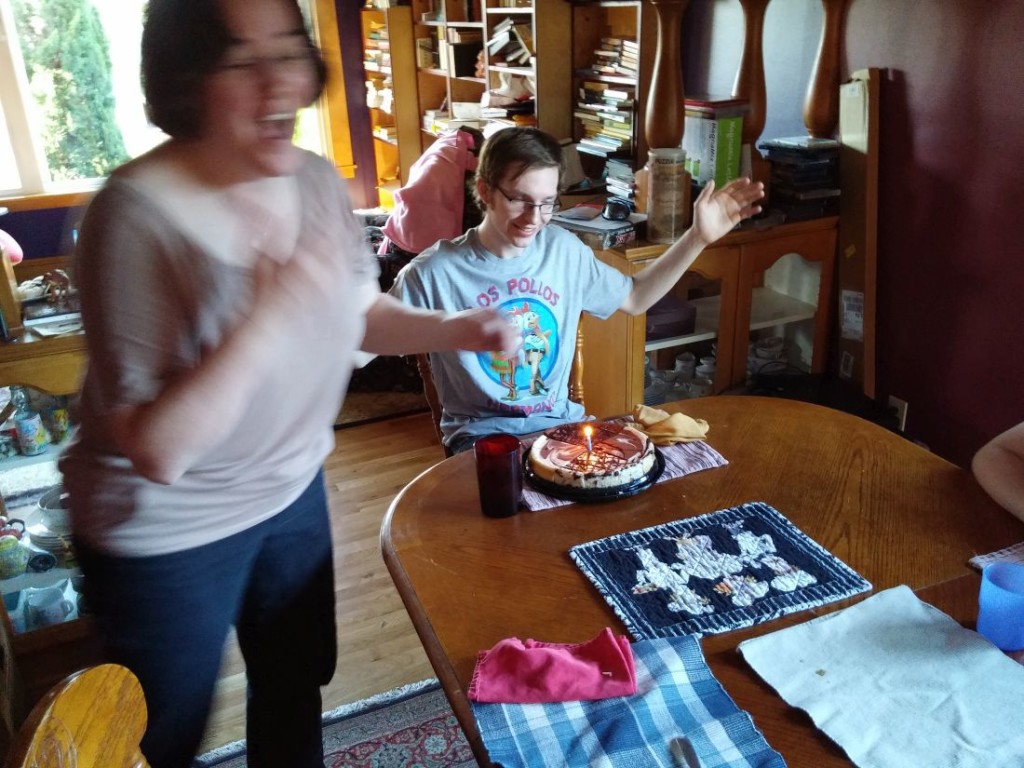 Wednesday was also the Cub Scout pack meeting and August got a number of awards.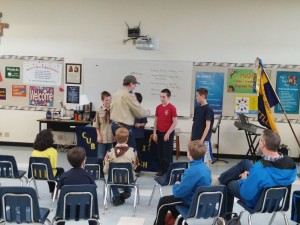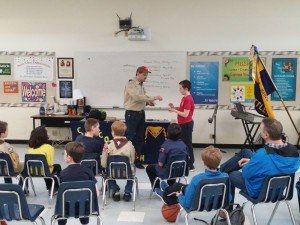 Ciaran also got some awards as well from Winter Camp but didn't want his picture taken.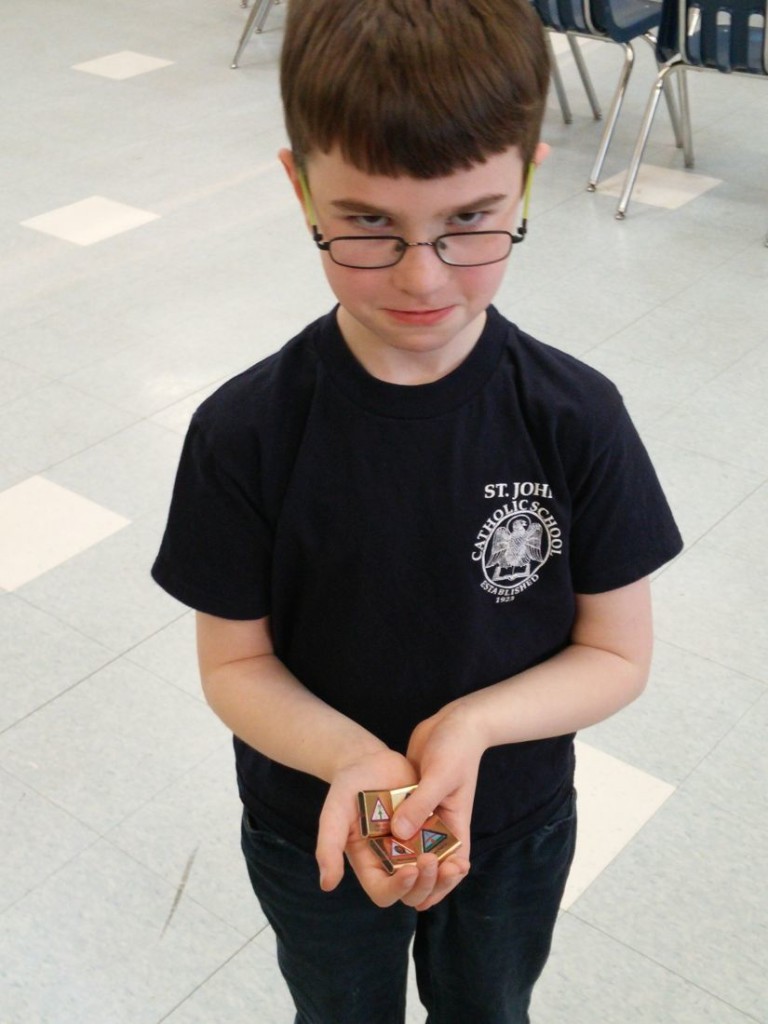 Oh, and we have a toddler now.