Happy birthday to me! This post isn't about me though.
August and Déla got new bikes. Here they are trying them out.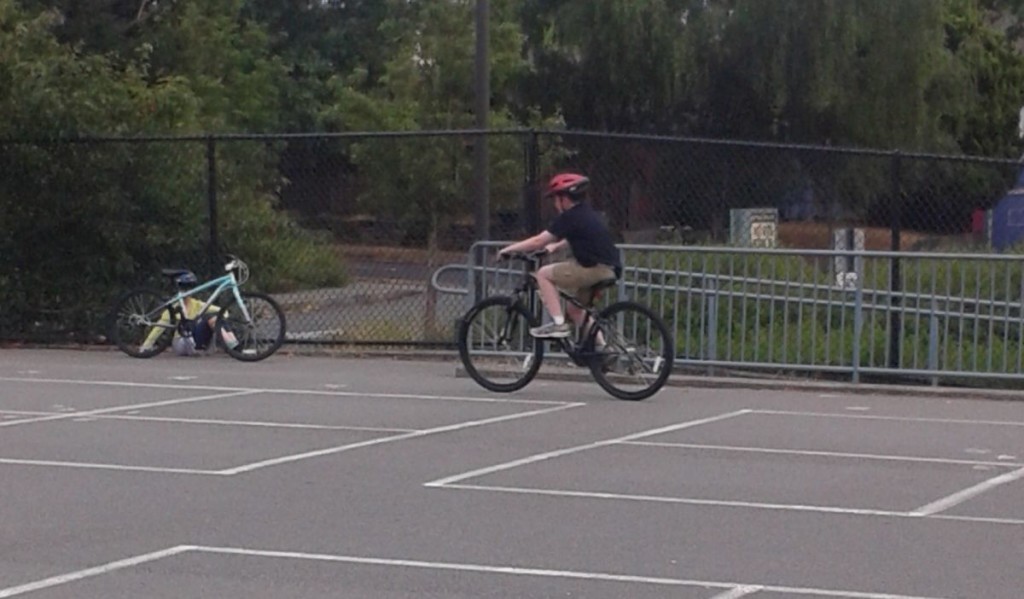 Sometime over the last week Ciárán's tube and connector toy got broken out. Things were built. Some quite large.
Tuesday August got to ride on a Navy ship as it maneuvered from Everett to Seattle for Seafair. I had never heard of this type of thing being available for civilians to participate in.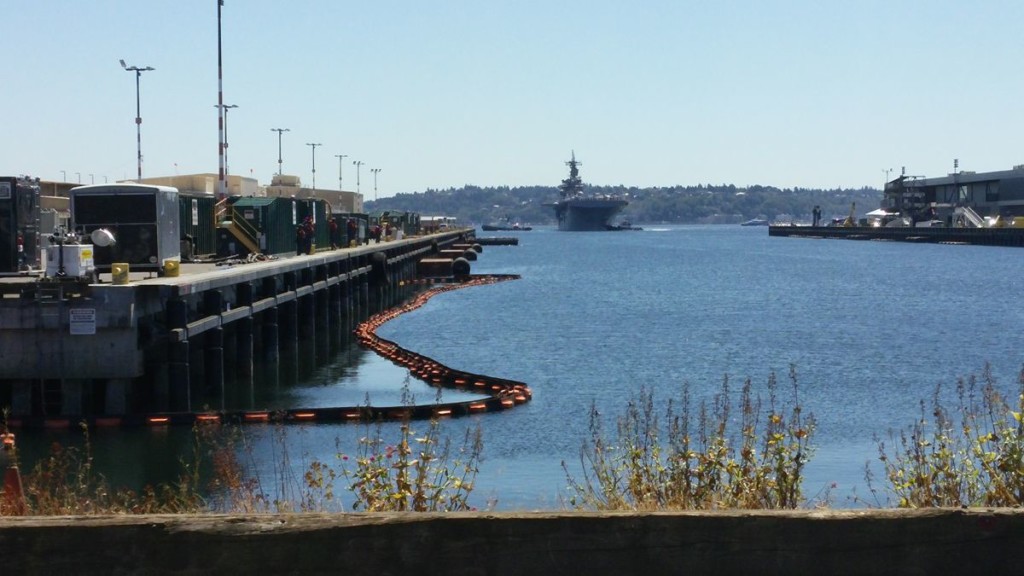 The following day August went on a tour with some of his Boy Scout troop members on a tour of the Federal Court House here in Seattle. This included checking out stuff with the U.S. Marshall Service and even sitting in a judges seat.
This morning we played a couple of games during breakfast.