It's been a while since I've posted an installment, but if you've been paying attention you'll know why (and have seen the pictures that I've posted). So here we are with the last full week of summer and plenty of pictures. It's going to be a long one, so strap in and get comfortable.
Last week was CYO camp. Not only did we have 2 kids in the program, but we carpooled with 7 other kids. Thankfully the Millennium Falcon is up to the task.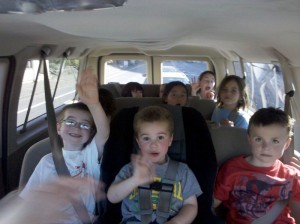 Also last week Ciárán was in Skyhawks sports camp. It was a half-day "minihawks" which explored soccer, baseball and basketball. Here he is playing soccer.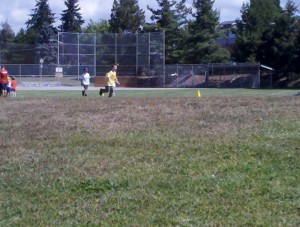 This week August and Déla were in Skyhawks half-day tennis camp. They were on different courts as I took these pictures. August is in the foreground, and Déla in the court behind.
And summer was in full effect. This meant going to get Slurpees or ice cream.
That picture doesn't quite do him justice.
One day in the afternoon we went to Carkeek Park, home of the infamous Salmon Slide. At one point Xavier sat down and said "Take a picture of me."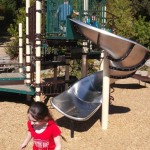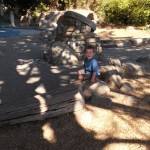 A lot of time was spent on the swings as well. No, I don't know why Déla decided to try out the toddler swing.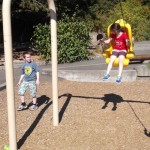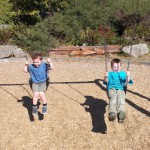 Another day this week we went to Woodland Park.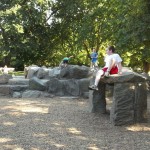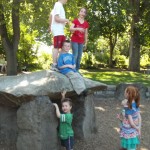 At one point each of them were on the swings.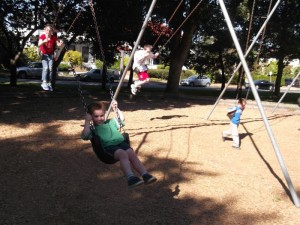 We also got Slurpees that afternoon. I really like this picture of Xavier and Ciárán sharing.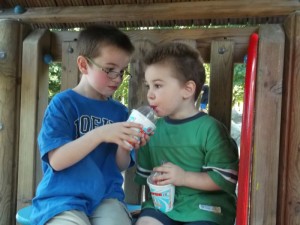 Finally it was Déla's birthday on Thursday. Here she is opening some of her presents. We thought we did good by getting her some American Girl doll accessories. Laura's parents topped that, however, by providing this year's "Doll Of The Year" Saige (which has some facial features similar to Déla).