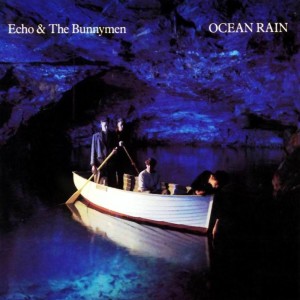 1984's Ocean Rain was one of the first "alternative" albums that I purchased. This was back in 1986 when I was really discovering music that wasn't on mainstream radio. The album set a sonic atmosphere that I loved and I began exploring other releases from the band. One could describe much of the band's sound as "moody" – a bit dark, but not oppressively so. Songs can be punctuated by strings or simply have a stark arrangement of guitar, bass and drum.
"The Yo Yo Man"
While I enjoy the previous albums, and the stuff that has come since, Ocean Rain remains my favorite album by Echo & The Bunnymen. However, I must admit to not having heard all of their recent albums. By the time 1987's self-titled album came out I would consider myself a fan of Echo & The Bunnymen and picked up the album almost immediately upon release. On vinyl, which is only important for reasons I'll get to in a moment.
"Do It Clean"
I missed out on seeing the band live with their original lineup. The tour in support of the Echo & The Bunnymen album happened without my being aware of any nearby dates (though I was fairly busy being the Army at the time). Then singer Ian McCulloch left the band, the drummer left then died, the band broke up, that was the end of it. Or so I thought.
Echo & The Bunnymen reformed, recorded and released new material, then bassist Les Pattinson quit the band. It was in 2004 that I finally got to see the band, though singer Ian McCulloch and guitarist Will Sergeant were the only original members left. If I remember correctly, the touring band was five or six members. It was difficult to tell because Ian McCulloch kept complaining about the stage lighting and essentially had the band playing in the dark. While the sound was good, I think the experience soured me on ever wanting to see the band in concert again.
"Make Me Shine"
Here it is, 2015 and I'm getting ready for a vacation with the family. We need some music for the road and since my MP3 player is dead (R.I.P. Zune) I was using my phone. It doesn't hold as much, but it has enough space to contain enough albums for a couple of days worth of driving.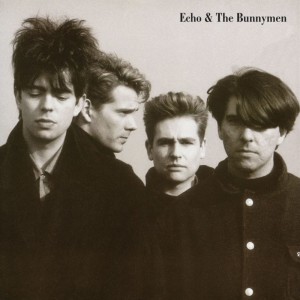 Since we have Amazon Prime I was browsing Prime Music to see if there were any albums we might be interested in listening to that I didn't have on CD and ripped to MP3. The 1987 self-titled Echo & The Bunnymen was available. Since users can download and play Prime Music albums on their mobile devices, I took advantage of this perk and set up this album to listen to on the road.
It has been years, if not nearly a couple of decades since I listened to the self-titled album, and I had kind of forgotten how good it is. While it isn't, in my opinion, as good as Ocean Rain, it is still a very good album and highly enjoyable.