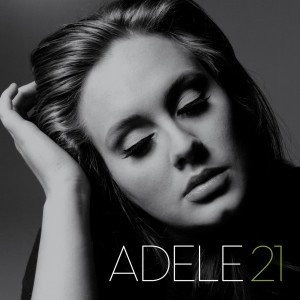 For Christmas this year Laura received from the kids (and me) Adele's three (so far) albums. They are quite good. The  quality of the singles she has released from each are matched by the remaining songs on those albums.
But those are not the only albums new to our home.
Through a combination of gift cards with just a little bit of money out of pocket I managed to pick up quite a few albums – though they may be new, one could contest that label.
"Lay Me Down" from 25 (Target Bonus Tracks edition)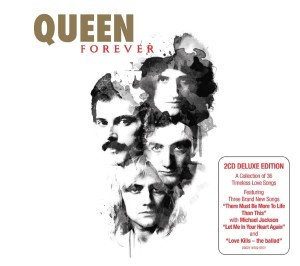 First up is Queen Forever. A compilation of previously released material, which seems like a dumb idea but there are three previously unreleased Queen tracks here. One, "Let Me In Your Heart Again" is the most "unreleased" of these as the other two are reworkings of Freddie Mercury songs by Queen that perhaps only fans of the band will be interested in. Yes, I paid $18 for three songs. Not ashamed.
"Love Kills (The Ballad)" from Queen Forever

Next up is The Beatles Anthology. I have the three Anthology albums on vinyl, but they have been packed away with all my other vinyl for quite a while. I probably could have just purchased the MP3 versions of the albums, but I do prefer the physical medium and having the CDs allows me to have both the physical and an MP3 version.
"Not Guilty" from Anthology 3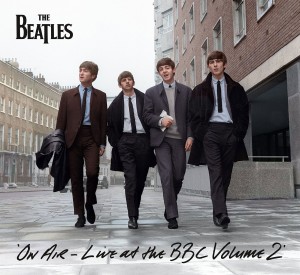 Also purchased On Air – Live At The BBC Volume 2. Somehow I had not picked this up, nor was I gifted this, over the two years since this album has been released. I am very glad to have this now as it completes my Beatles collection of officially released material – there are songs performed here that are not recorded and released anywhere else.
Well, other than The Bootleg Recordings 1963 which is only available on iTunes.
"Beautiful Dreamer" from On Air – Live At The BBC Volume 2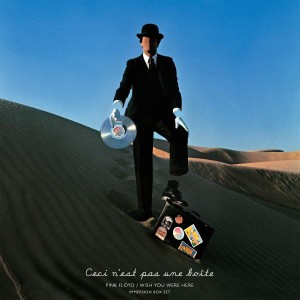 Finally I picked up some Pink Floyd. Initially I was just going to get one album, the "Immersion" set for Wish You Were Here. I could have picked up the whole "Discovery" box set of their albums, but wanted all the extras the multi-disc sets offered. Through some good fortune I managed to get more gift card and decided to also pick up the Dark Side Of The Moon and The Wall multi-disc sets as well. I figured the single-disc reissues of all the other albums would be around and easy enough to obtain later. The Wall isn't even one of my favorite Pink Floyd albums, but it was one of the three albums released a couple of years ago in this multi-disc edition format, which due to its limited edition nature will be gone soon, so I figured I may as well get it while I could.
"The Great Gig In The Sky" (Early 1972 mix – vastly different)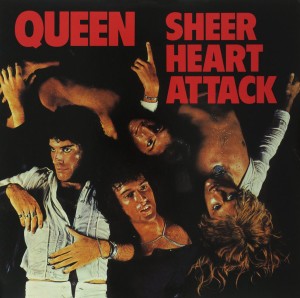 Oh wait, there was something else. A few more of Queen's early albums are now part of my CD collection. I discussed my situation with regards to having Queen's catalog earlier. I now have the band's first five albums in the current reissue line along with A Kind Of Magic. This does not include the other albums I have that are not part of the reissue series. Yes, I will be looking to gather up the rest of the band's catalog under the new two-disc reissue series during the coming year.
"See What A Fool I've Been" B-side now available on Queen II bonus E.P.