There was a tweet in my timeline about how 20 years ago today ground was broken on what would become Safeco Field.
Exactly 20 years ago today, more than 30,000 were on hand as we broke ground on @SafecoField. #Mariners40 pic.twitter.com/egl4K0nusc

— Mariners (@Mariners) March 8, 2017
One of the things that always bothered me about the new stadium was its name. At the time I did not realize companies pay a lot of money to have their names on stadiums. In this case Safeco Insurance is spending a lot of money to have the stadium and field associated with their brand.
Frankly, I believe the stadium should be named after Ken Griffey Jr. or Edgar Martinez. Actually, my family refers to it as "The house Griffey built" because it would not have happened without him.
I attended a few games in the Kingdome, the original home of the Mariners, but just a few. I was a teenager in the early 80s when relatives from Ireland came over and we sat high up in the bleachers and trying to explain the game to them. They couldn't understand it. Heck, I still don't understand some of the rules myself.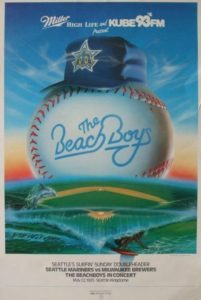 One memorable game I attended was against the Brewers in 1983. Apparently the Mariners lost that game, but I don't remember the game itself. It was the concert afterwards I attended that I remember.
The Beach Boys performed after the game – and it a full lineup with Brian, Dennis, and Carl Wilson, Mike Love, Al Jardine, and Bruce Johnston (along with a couple of backup musicians). There used to be a video fo the concert online, but it has since been taken down, which is a shame. Sure the band was going through the motions for the most part, but it was the full original band.
That was a great show and I wish I could find my poster. I think it has gotten lost in one of the moves over the years, which is a shame.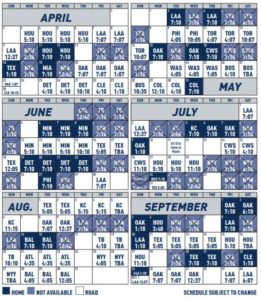 I don't know how many games we will be able to make it to this year. I purchased the Kids Club memberships, and they still have the ticket voucher with certain games available at a (granted, it is a very significant) discount. There are more games that are not eligible to be used with the Kids Club ticket vouchers than are 46 versus 35. Not eligible are most weekend games, which seems, well, it is almost as if the Mariners don't want the ticket vouchers to be used. And most of the games during the week that are "day" games.
I really do hate the fact most of our games start at 7 at night.
Oh, don't get me wrong. I love my Mariners. We have a great stadium, and the Kids Club is a good deal – though there is quite a bit of room for improvement. But that's another post.