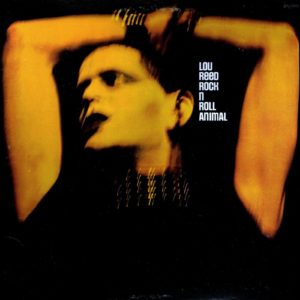 And we come to one of the biggest disappointments in the box set. I know Lou Reed The RCA & Arista Album Collection is meant to recreate the albums as issued, so we aren't getting the bonus tracks on the normal CD reissues, for which Rock And Roll Animal has two, but the other live album drawn from this set, Lou Reed Live, is not included.
This is a real shame because the live set the two albums draw from is fantastic. When combining Rock And Roll Animal with its two bonus tracks and Lou Reed Live you get, not necessarily in set order, the complete Lou Reed live set as performed in 1973.
Listening to Rock And Roll Animal I wanted to immediately skip the next album and dive into Lou Reed Live, but it's not here. Unlike the three previous solo studio albums this made me want to hear more from Lou Reed. The energy is high and the songs are given quite a bit of sonic depth. Listen to the transformation "White Light/White Heat" has undergone for the stage.
Even though only five songs are here the album is 40 minutes. Two songs take up the most real estate were actually reworkings of Velvet Underground songs. Actually, of the five songs on this album (seven on the remastered version with bonus tracks) four are Velvet Underground tunes. This leaves only one (three on the remastered version with bonus tracks) from his solo records.
On Lou Reed Live there are six songs (no bonus tracks) and only one is from the Velvet Underground. And the running time is just under 40 minutes. This means the full set should be almost 90 minutes when taking into account both albums and the bonus tracks.
And I want to hear that.
Which means I need to purchase both albums.
Doesn't that negate some of the point of the box set?