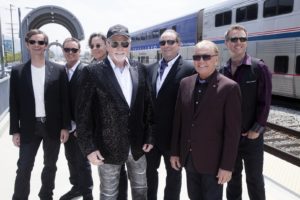 Yes, that's right.
The Beach Boys, led by Mike Love and longtime member Bruce Johnston, have become a perennial touring machine.  The band's most recent album is 2012's That's Why God Made The Radio and was  received with much acclaim and a fair bit of success.
Now the band is bringing their distinctive sound to the Washington State Fair.
The Beach Boys will perform Thursday, September 14 at The Washington State Fair's main stage with ticket information available at www.thefair.com.
This is a band that is more than just part of rock and roll history, and if you pass them off as something your parents or grandparents listened to, you are missing the point. For over 50 years The Beach Boys have epitomized the "California" sound of summer and brought it to the world.
I touched on the time I saw The Beach Boys recently. I wouldn't mind seeing them again.