There are two things you should know and keep in mind while reading this post.
The first is that I'm not really a morning person. I get up early because I have to, not because I want to. People who can wake up and immediately jump out of bed with full energy irritate me, and I try not to let it, but mornings were meant for easing into the day with maybe some music, or not, and coffee (a routine that I have had to change because of my ulcer, so I'm already grumpy about how my day starts).
Secondly, and, for this post, more importantly, I hate exercising.
HATE
While I know I need to do it, I have never enjoyed it and have difficulties understand how people somehow feel energized by working out. The only thing working out and exercising does for me is make me tired. And hungry.
Part of the reason I liked the treadmill was being able to watch a program while walking or lightly jogging (but let's be honest, mostly walking briskly) during naptime. By watching television it made the process feel a lot less like exercise.
Now what?
My schedule as a stay-at-home parent should be more open and flexible than it is. The reality is I wind up having little time to myself. Without getting too much into what my daily schedule is, it consists of helping Laura get out the door, the kids up and going to school, and while everybody is at school taking care of the two youngest, then after school making dinner, helping with homework, and getting everybody to bed. Really, the earliest I can even think of doing much of anything is 7pm simply because I am not free.
And even then there are meetings, Cub/Boy Scouts, karate, gymnastics and whatever else is taking place to eat up my time in the evening.
Knowing that I need to get my body moving, needing to lose weight and get in better shape, something needs to happen.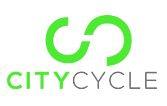 City Cycle Seattle just opened up a few blocks away, and while this seems convenient, my schedule at first seems prohibitive. But there are a couple of classes during the week that start at 5:30 a.m. While mornings, especially early mornings, fill me with emotions that are best left unsaid, the 5:30 a.m. spin class fits in my schedule. I can get up at 5, make it to class and be home in time for Laura to go to work then start getting the kids up for school.
When I say "just opened" I mean it. As I type this (Thursday afternoon) the studio has been open less than a week and their actual grand opening celebration is going to take place on Saturday. As a way to let people know it is open City Cycle has offered free classes this week. I signed up for the 5:30 a.m. spin class that took place on Tuesday and noticed that morning despite being marked online as full there were a number of open bikes. Thursday's 5:30 a.m. class was marked as full but there was a waiting list. Remembering the empty bikes on Tuesday I emailed asking if it would be alright if I  showed up to see if there would again be empty bikes and fortunately there were empty bikes so I was able to move off the wait list and onto a bike.
Unfortunately there were even fewer people at Thursday's 5:30 a.m. class – I think it was less than half full. Next week is the first week of paid classes at City Cycle, and there again are Tuesday and Thursday 5:30 a.m. classes.
For next week, the first full week of classes, there are in addition to the 5:30 a.m. classes but also a few 6:30 a.m classes (which I would be unable to attend because of my schedule). I am hoping when people actually have to play for the class they will show up and there won't be a bunch of empty bikes. I would hate for there to be not enough people showing up to make the 5:30 a.m. class viable because I would like to continue to take those classes.
And I say this as somebody who hates both mornings and exercise.
Alright, so maybe this is the grumpiness talking but there are a few issues I have with the classes I have taken at City Cycle Seattle. And no, it's not the high energy of the trainers. There are hand weights for a smallish arm workout during the ride. It is irritating but I'm sure that has more to do with my general disposition. Perhaps the bigger issue is the cost. At $25 a class the price seems a bit steep. I looked around and the single drop-in price is a little higher than most going rates. Then there are the packages of multiple classes and this is where City Cycle is certainly above the norm ($225 for 10 classes as opposed to $180 for the same thing at another studio). I am hoping the cost is not prohibitive to more people joining up.
The location and timing of the Tuesday and Thursday classes works out for me, and I really need get my fat ass moving on a regular basis.
No, this isn't a sponsored post. City Cycle doesn't know I am doing this.