Last weekend Dela competed in the 2017 Emerald City Feis, the local Irish dance competition that is coincidentally hosted by the school she attends. The call goes out every year for volunteers and every year I never find the time. This year, however, I managed to help set up the stages, which is a lot more involved that I had thought it would be.
Helping set up I was there when all the trophies were unpacked without anybody else crowding around them.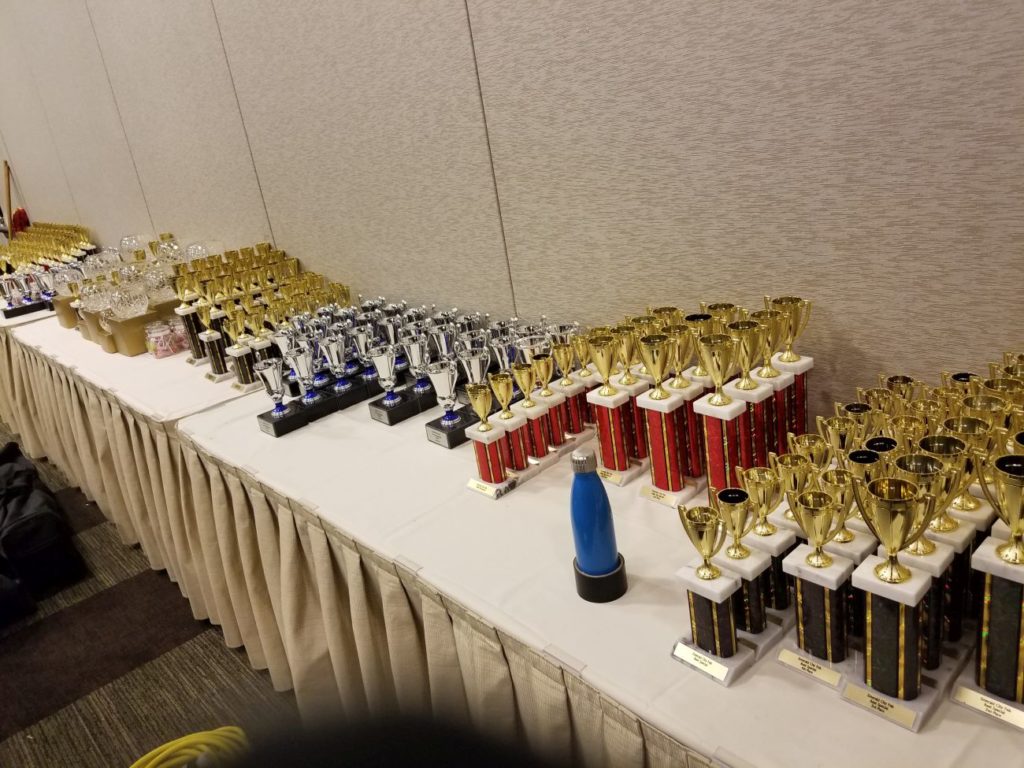 Her first dance of the day was a Reel, and it started early. Because of her age as well as the number of dances she was entered in and the range of her qualifications (some beginner, some novice) it was going to be a long day.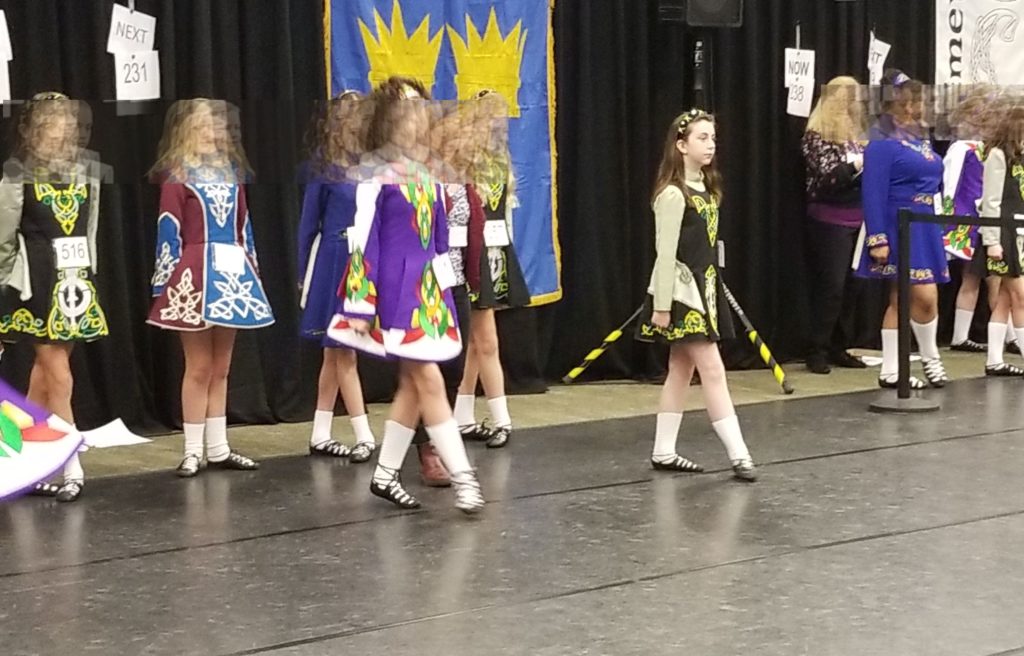 She got first place in her Reel and so moves up to Novice now for that dance.
Here she is lining up for the Hornpipe in the same competition level as the Reel. She did not place in this one and does not move up, unfortunately. She still has a couple of dances to advance out of the Beginner 2 level. According to her score it would appear she placed about 6th or 7th in this dance.
Before the Novice level dances there were a couple of trophy special dances. Here she is in the Mask/Hat Light Jig.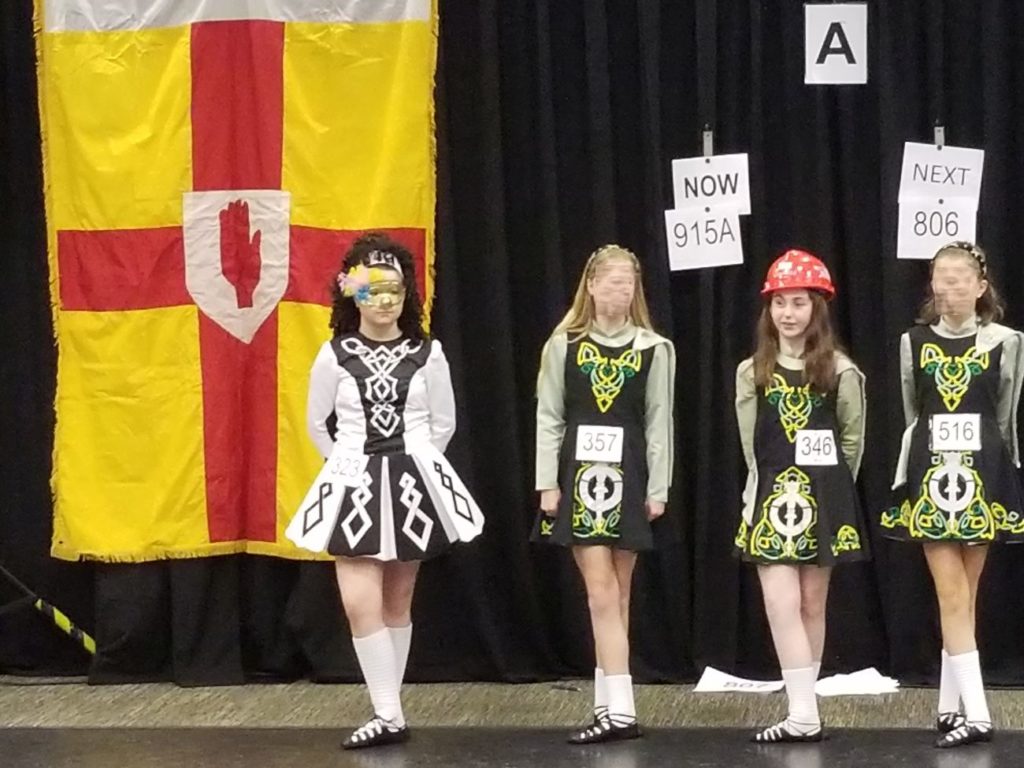 Yes, that's a real construction hard hat and she danced in it.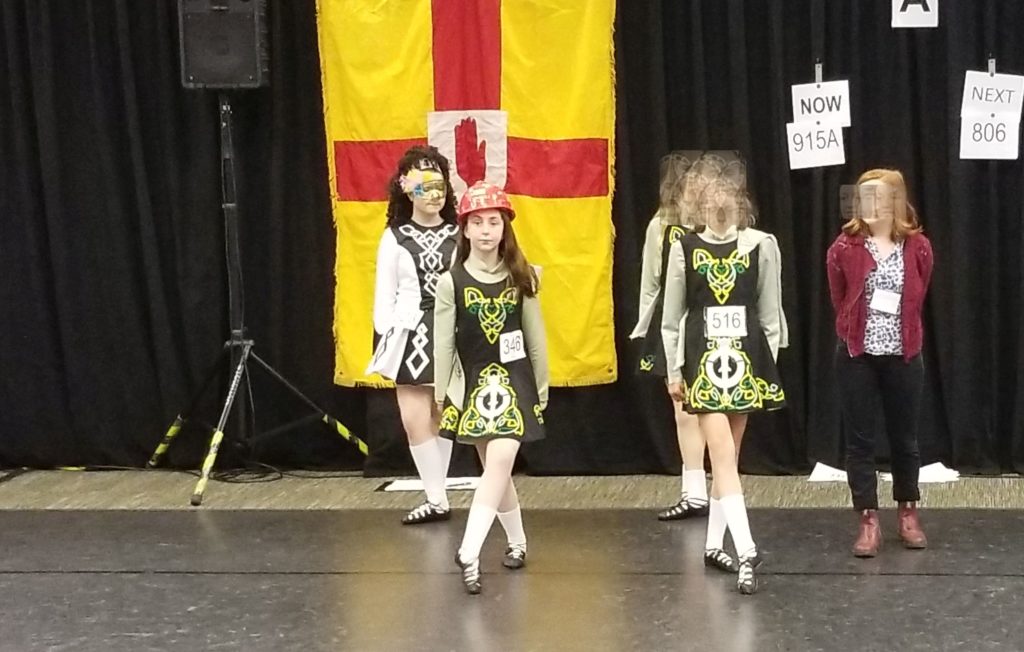 The on to the Novice level dances where she performed respectably, gaining a first place in her Single Jig and then "placing" in a few others.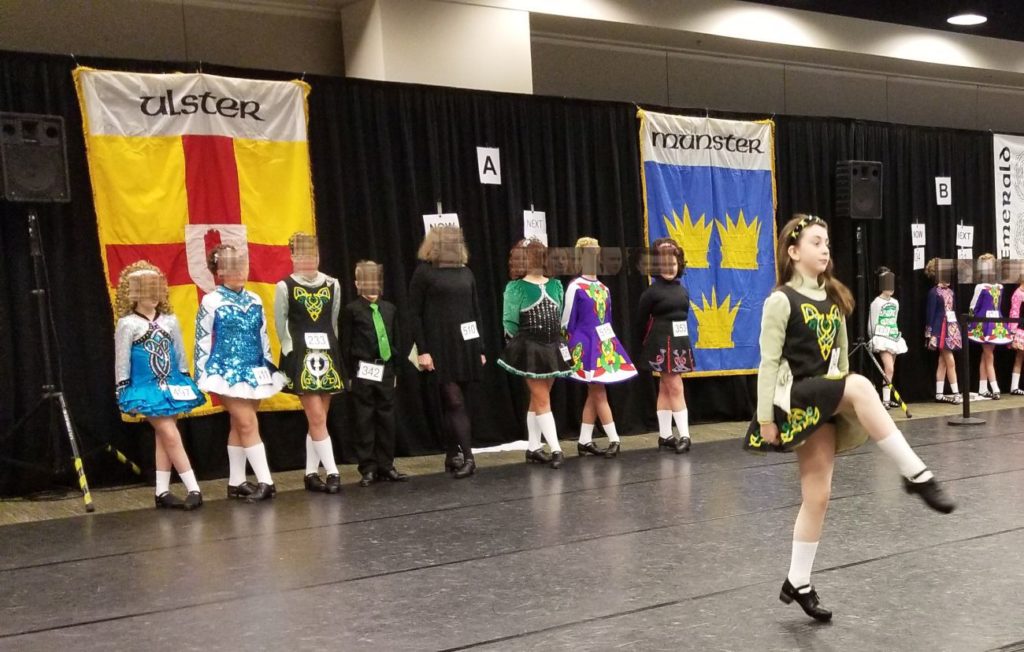 In all, out of nine dances in Beginner 2 and Novice level she got medals in eight.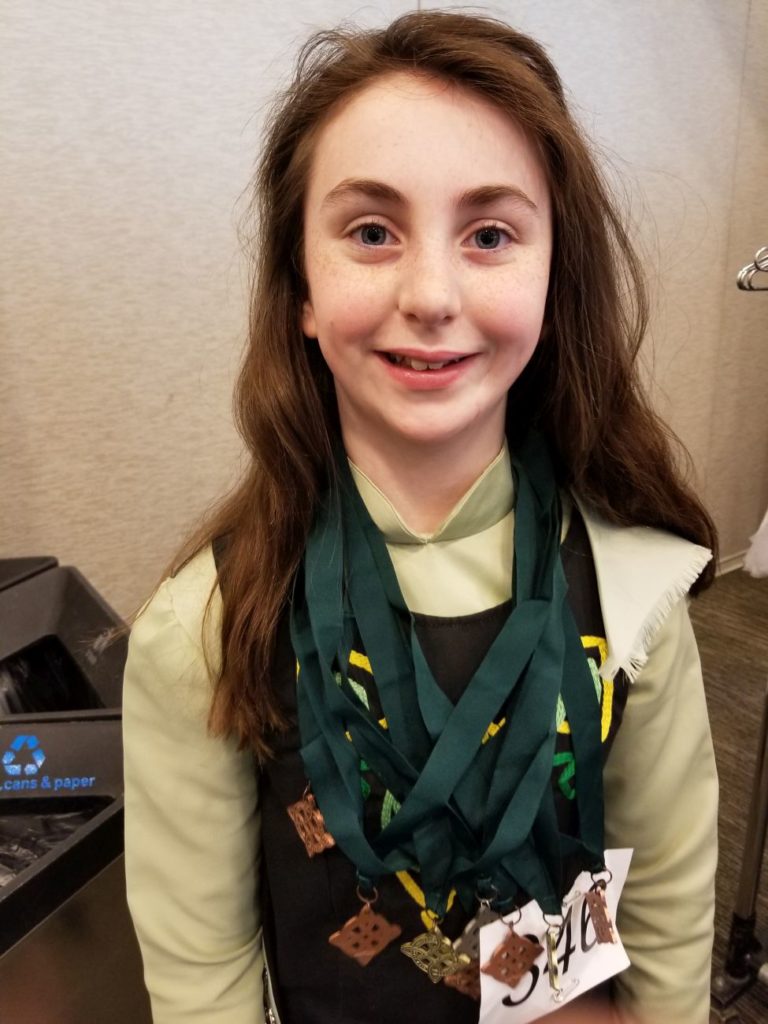 And those trophy specials? She earned 3rd place for her Reel Special.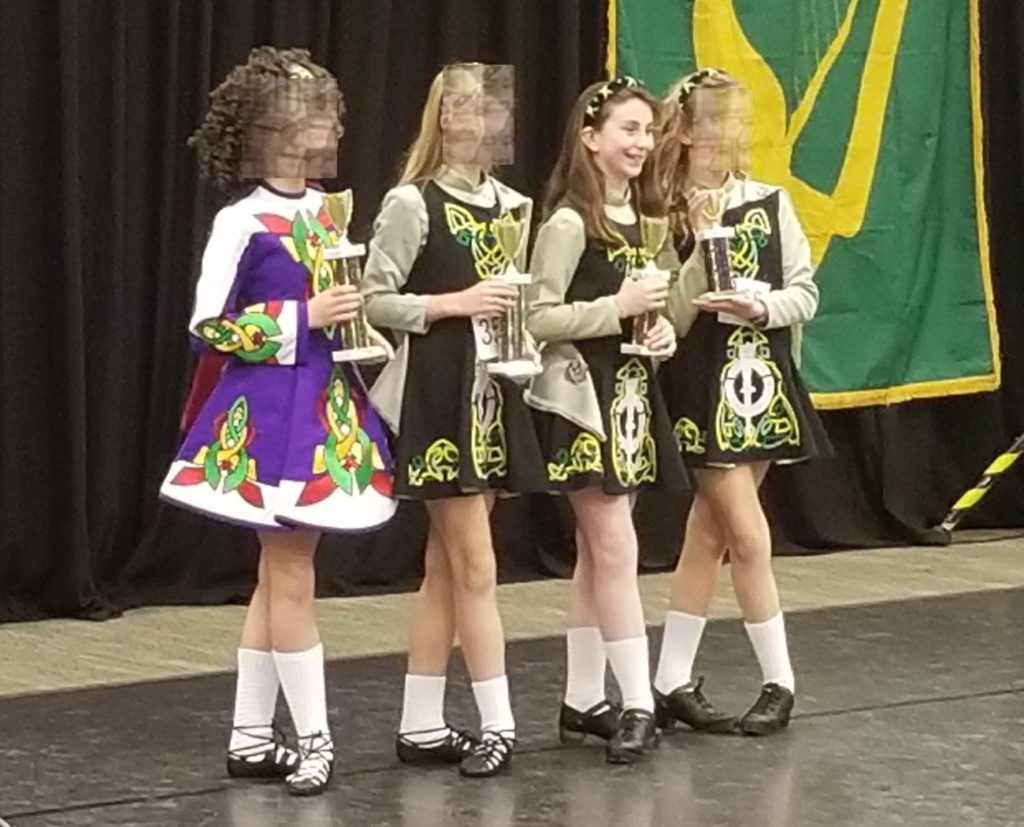 And 2nd place for the Mask/Hat Light Jig.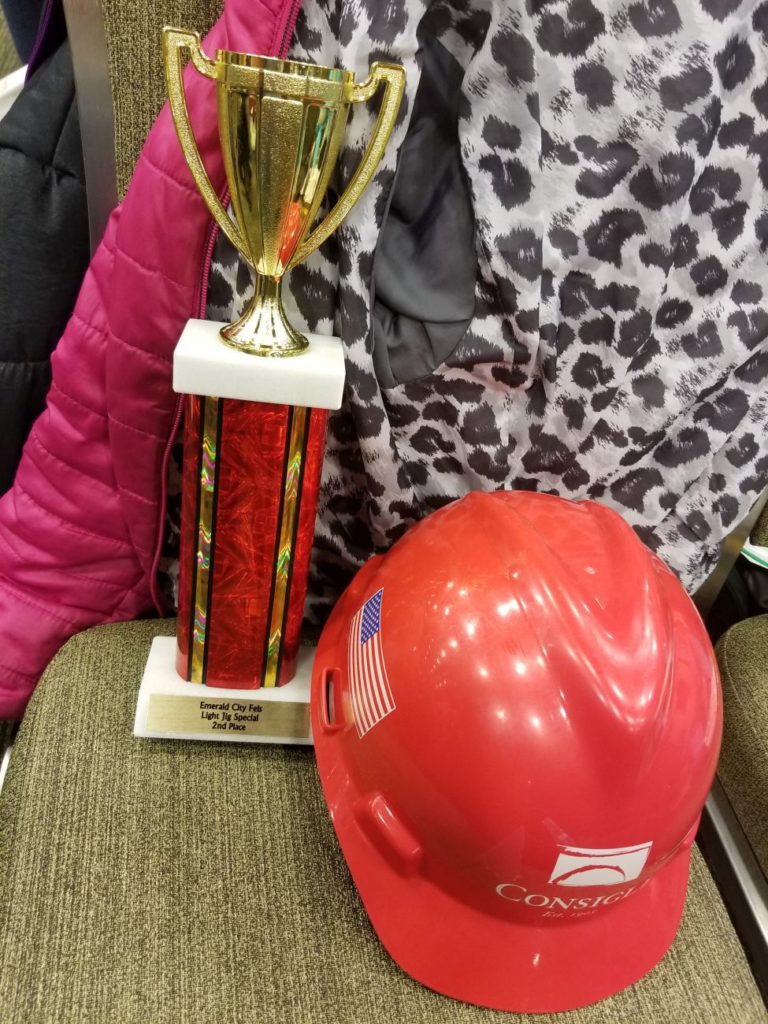 She competed in three different dances in the afternoon, none of which she placed in – but I want to show just how many competitors where were at that level so she really shouldn't feel bad about her performance.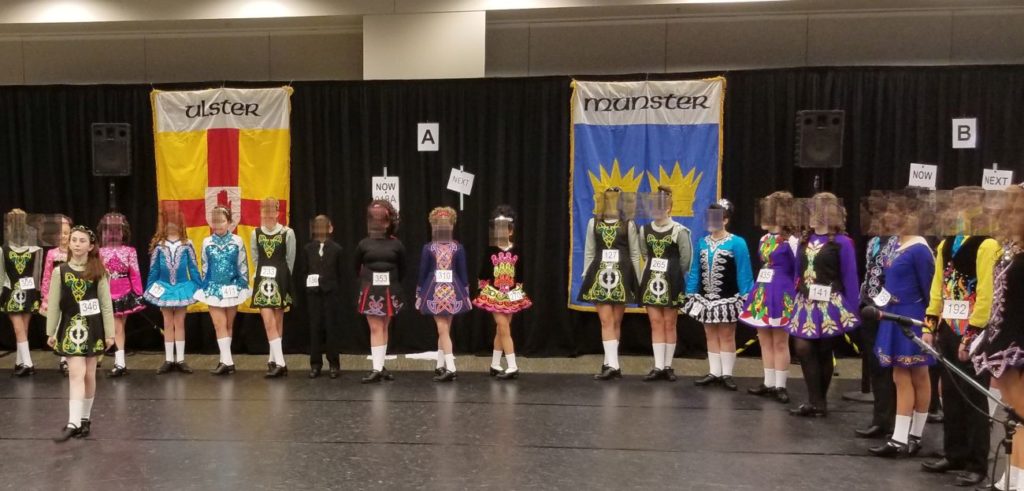 Eight medals, two trophies, some advancement, all in all not a bad day.