It took a while for this one to arrive, but it finally came.
Here is a closer look at the individual items.
The big Rocket Raccoon figure and the reason the box was as large as it was this month.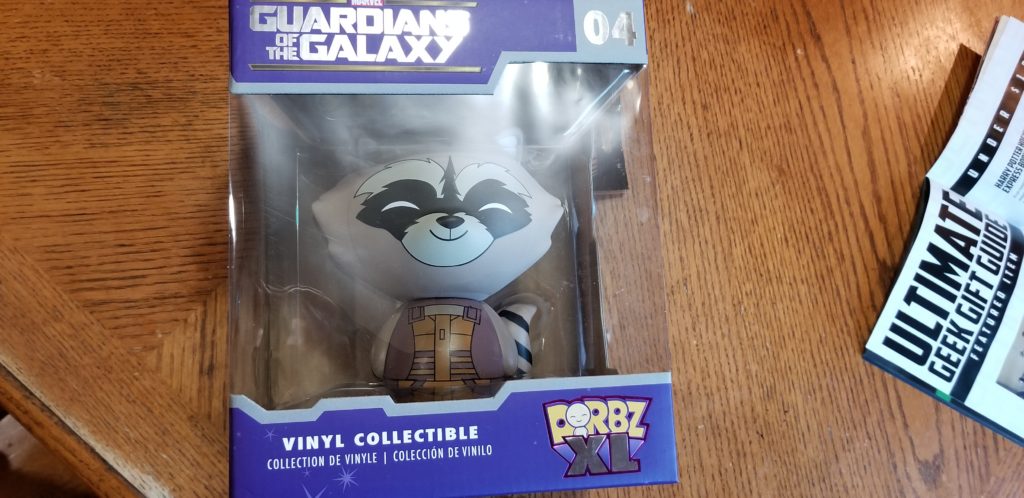 Luggage tag themed to Back To The Future.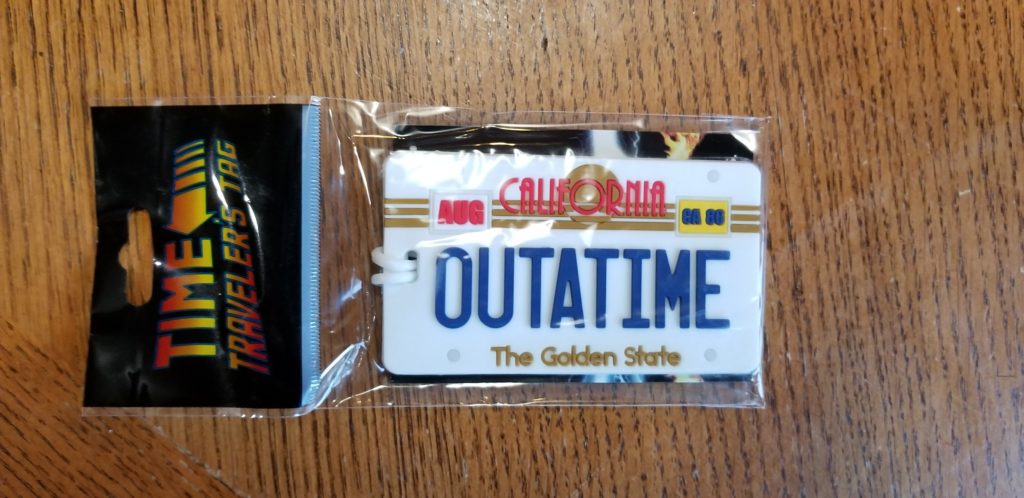 A pin based on The Justice League member The Flash.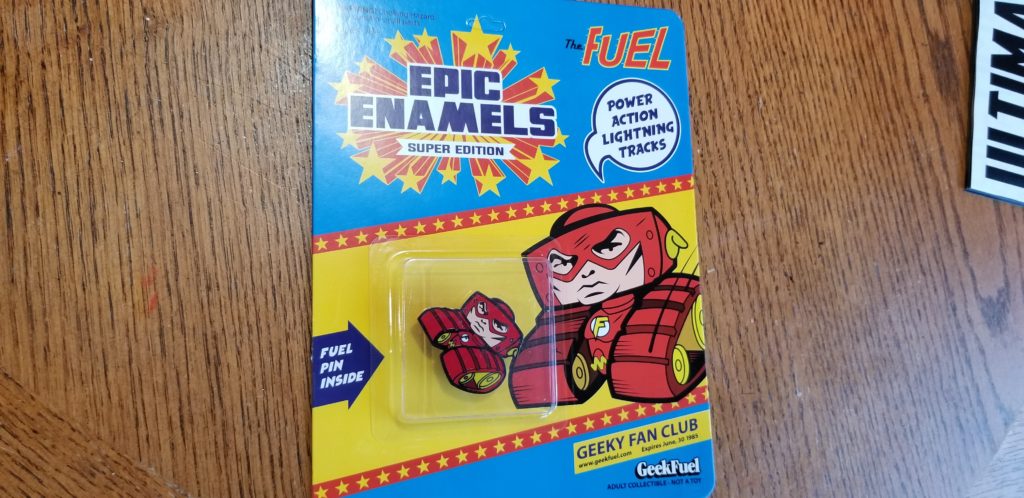 This month's game is Spacejacked, an arcade tower defense title.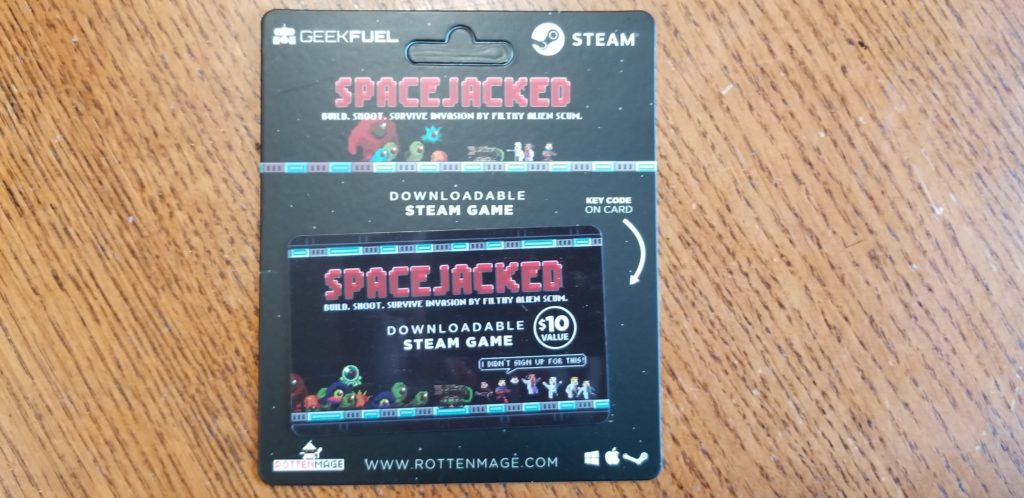 This month's shirt is taken from the recent Wonder Woman movie.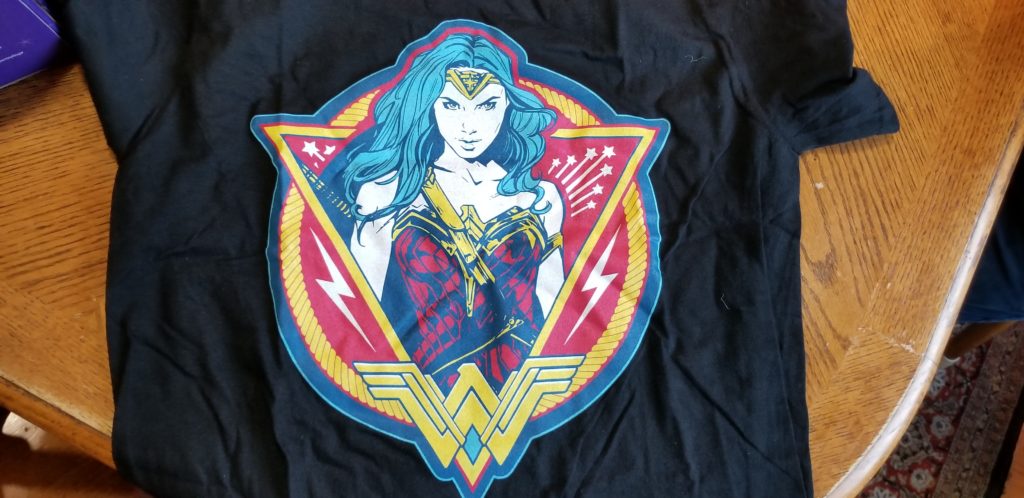 All in all, a pretty good month.