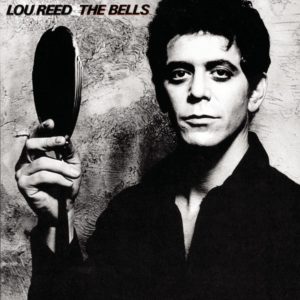 After the success of Street Hassle, Lou Reed went back to the studio and found himself in a collaborative mood. The opening number "Stupid Man" was co-written with Nils Lofgren, who would a few years later join the E Street Band, furthering the connection between Lou Reed and Bruce Springsteen. The second song is a bit of a jam, credited to all of the musicians playing on it. "Disco Mystic" is a mostly instrumental song with only the title repeated. It's sort of an arty statement, but one of the weakest Lou Reed put out.
"Disco Mystic"
The Bells finds Lou Reed experimenting further with his sound. He tries out a few different vocal intonations, some of which are effective, though some come off as whiny. Lyrically, despite the misstep of "Disco Mystic" the stories and characters on The Bells are certainly vintage Lou Reed. "Families" is an excellent example of this. Had he not stretched his formula too far, the song would be great.
"Families"
I can't tell if The Bells is over-produced or if the songwriting and performing are just "off" or if everything was rushed to get another album out capitalizing on Lou Reed's recent success. Whatever the reason, there is enough in here to like for Lou Reed fans but The Bells is not one of his best albums.