Yes, I know this is late and everybody has moved on from this day at this point, but I'm having a long but great week. part of which will be in another post.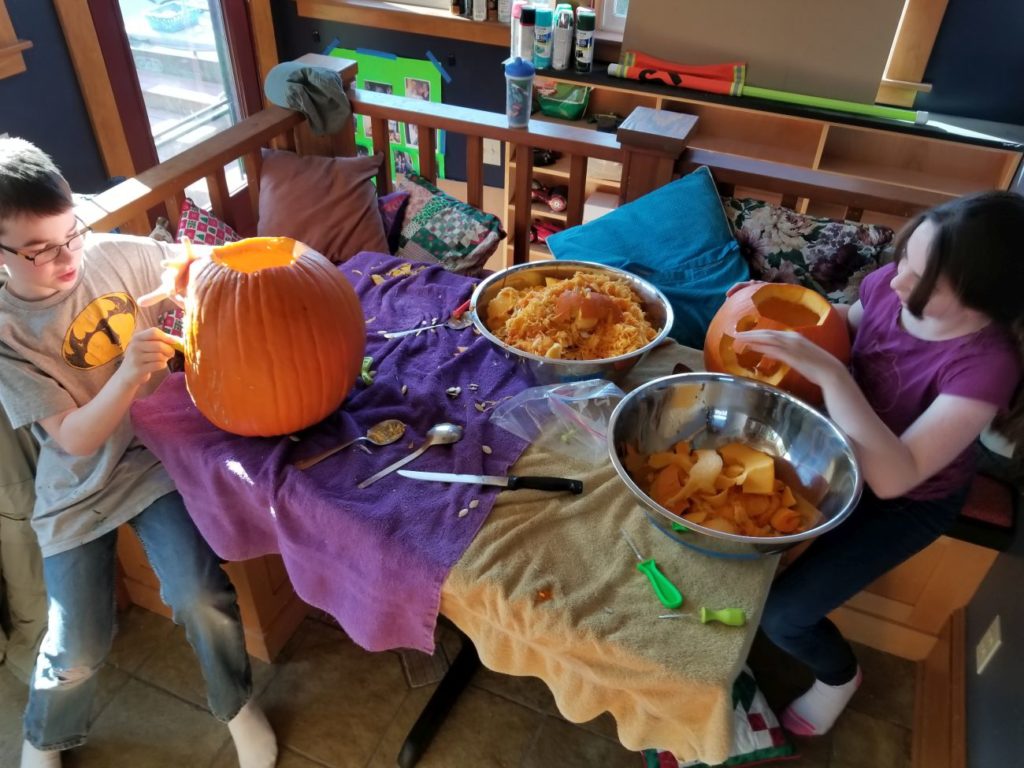 You might remember I mentioned carving pumpkins on the last Phamily Foto Phriday. This is my favorite. All Dela's idea.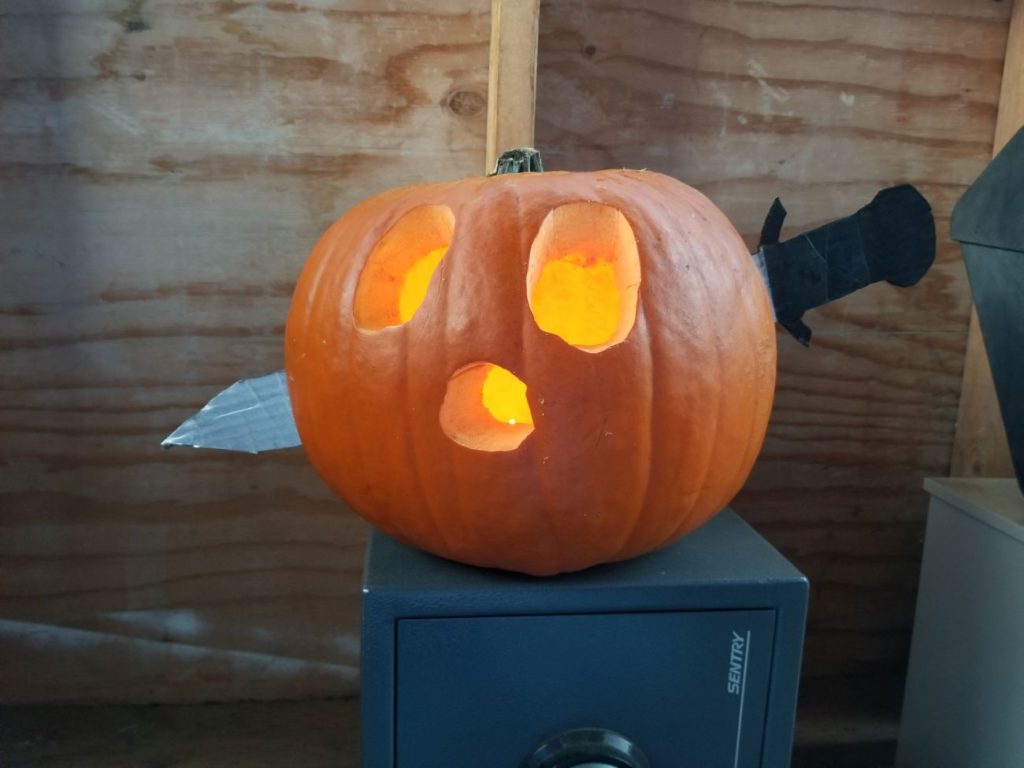 The  one on the left is Xavier's. He carved it himself. The one on the right is because I have seven  kids.
Dela went to a friend's and carved pumpkins. That's where the one on the left come from. August went to a friend's and that's the one on the right.
Ciaran also carved his pumpkin on the left on his own. The one on the right, August's, was supposed to be an owl, but the squirrels got to it.
Dela carved Tevye's. Sometimes the simplest are the best.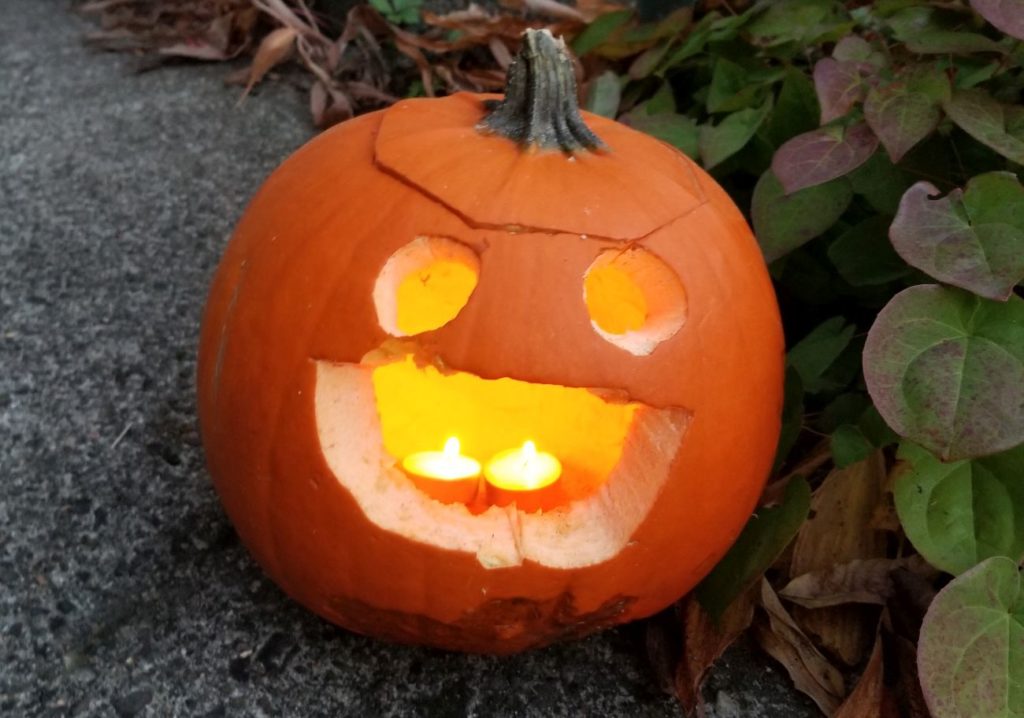 Costumes you say?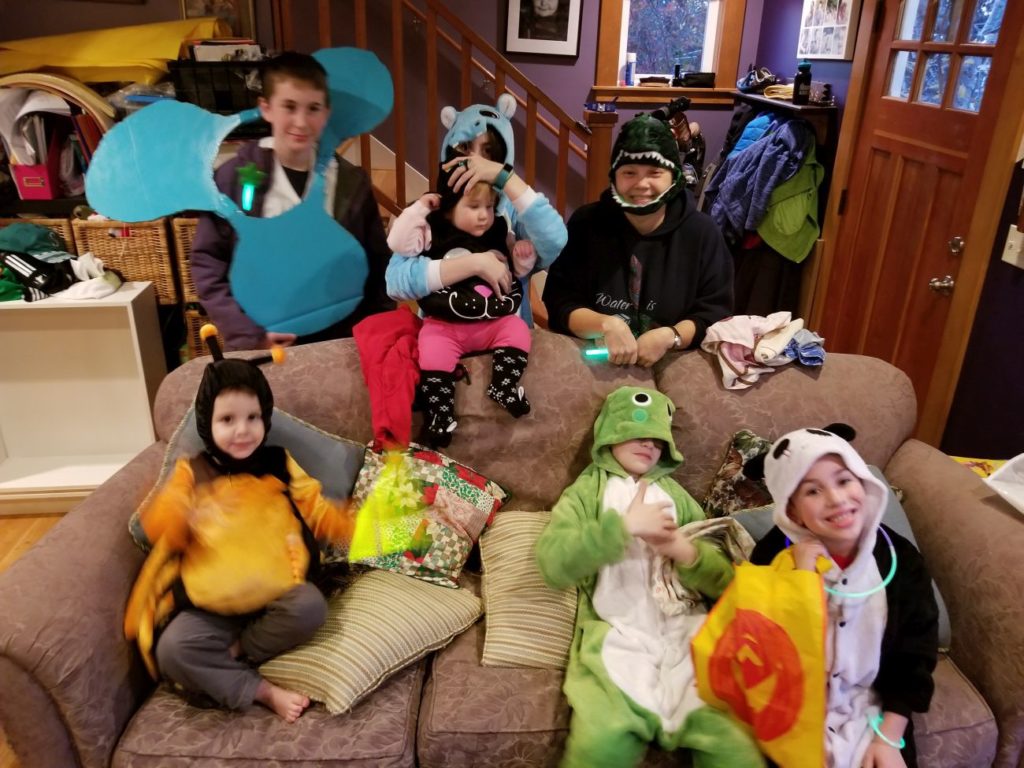 That was the best picture I could get. If that T-Rex looks familiar it is Marianne.
Xavier was a panda.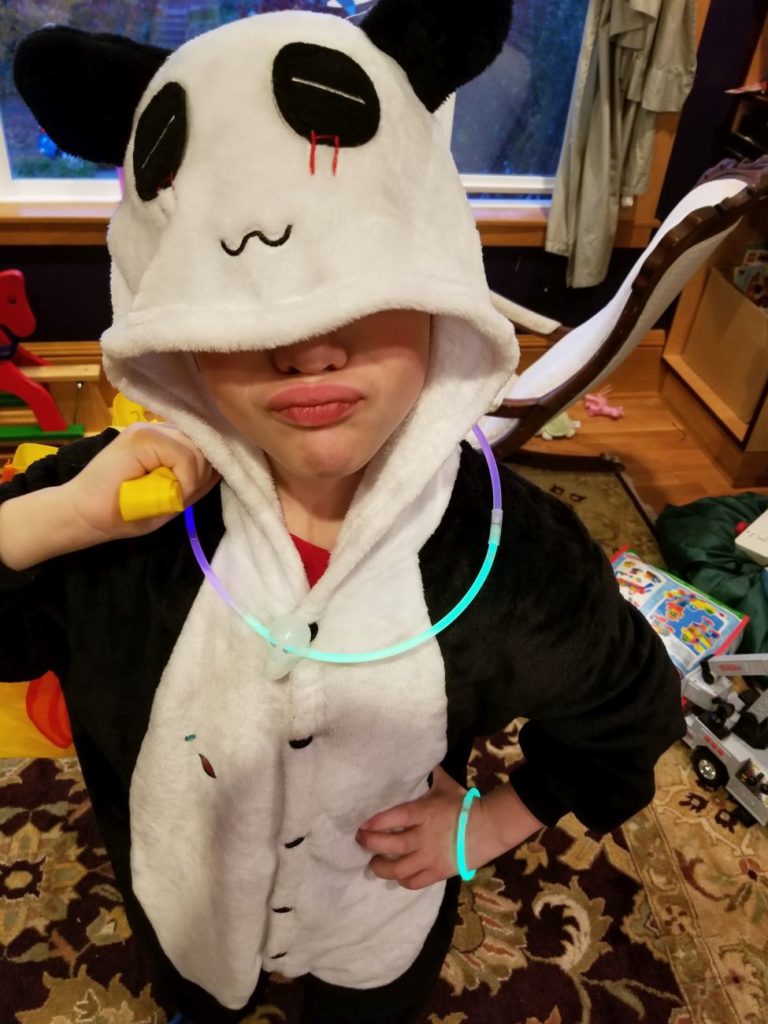 Tevye was a spider.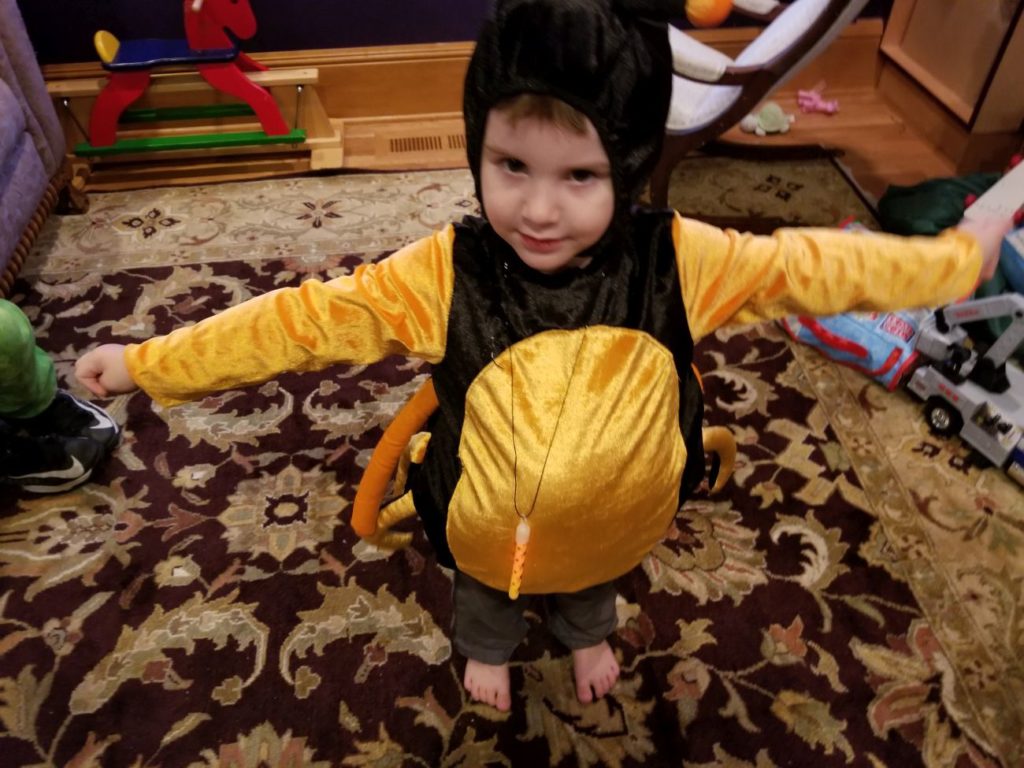 Grace was a kitty cat. I really wish I was able to get a decent picture of her.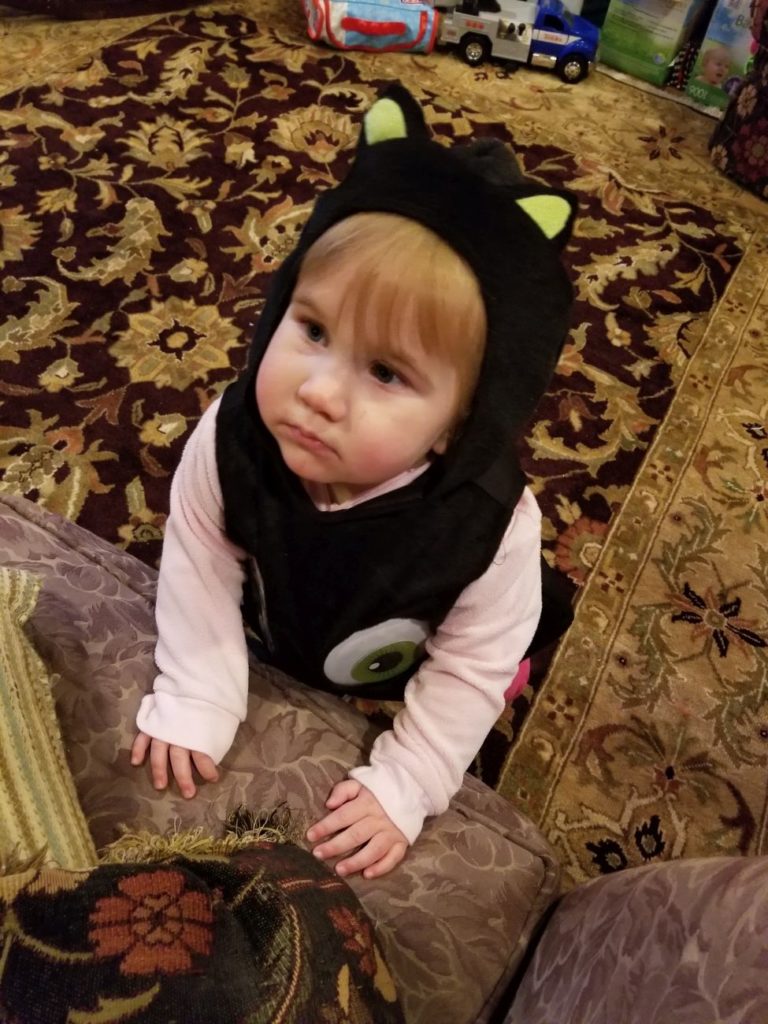 August was a fidget spinner.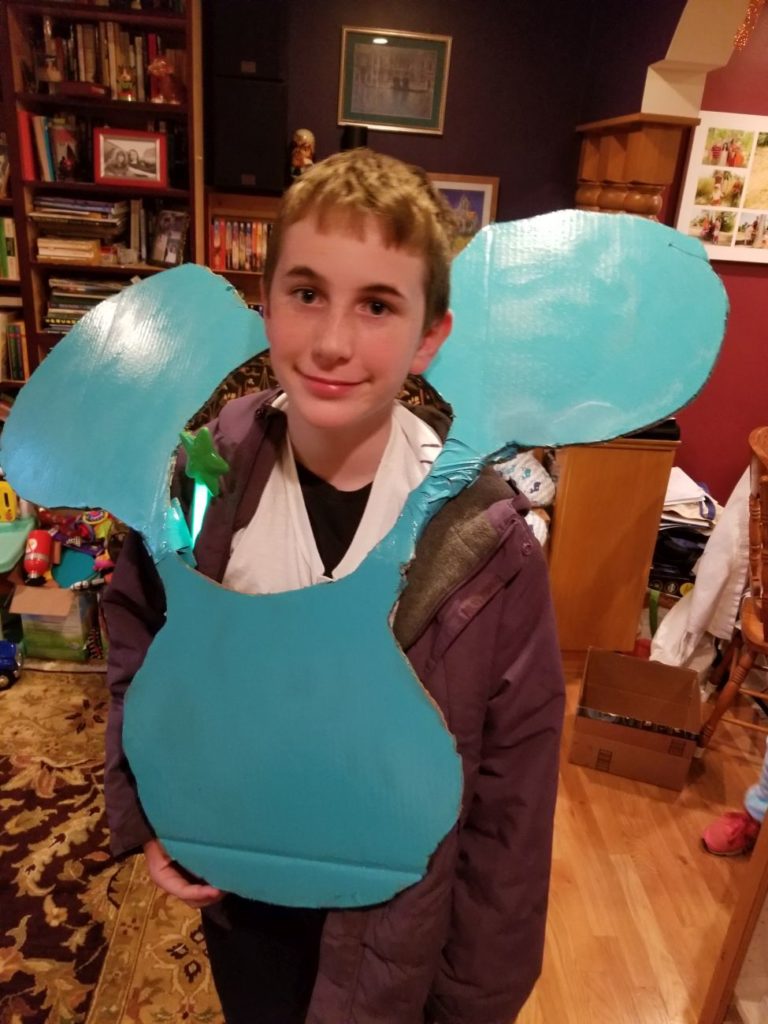 Dela was a hippopotamus.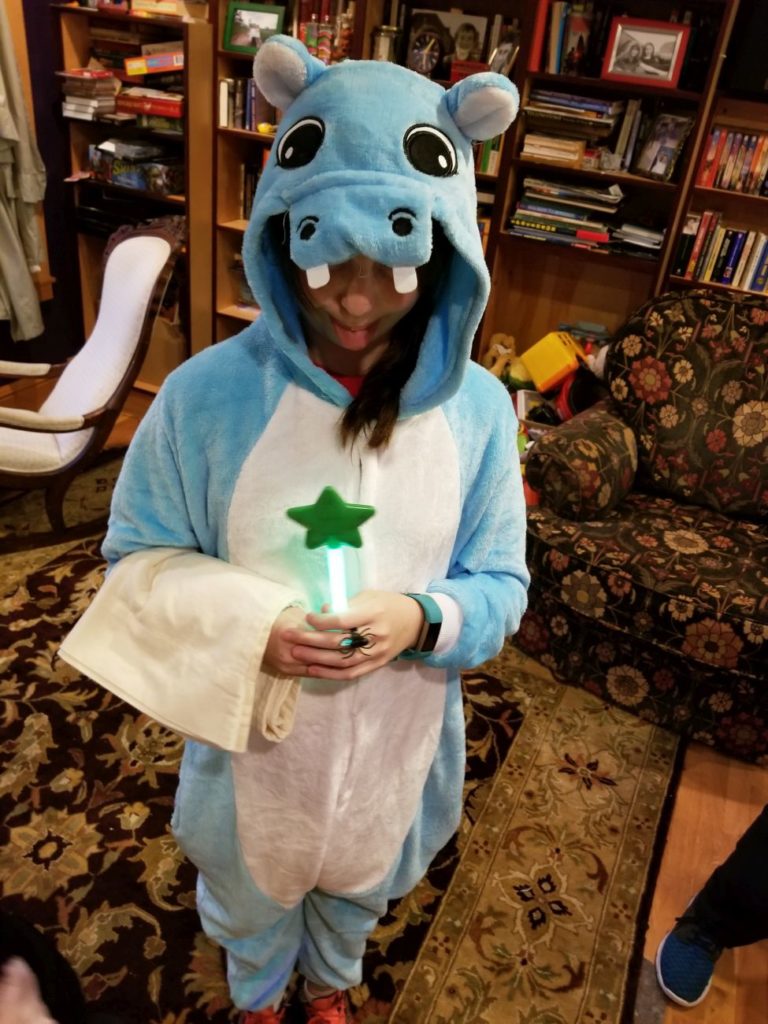 Ciaran was a frog.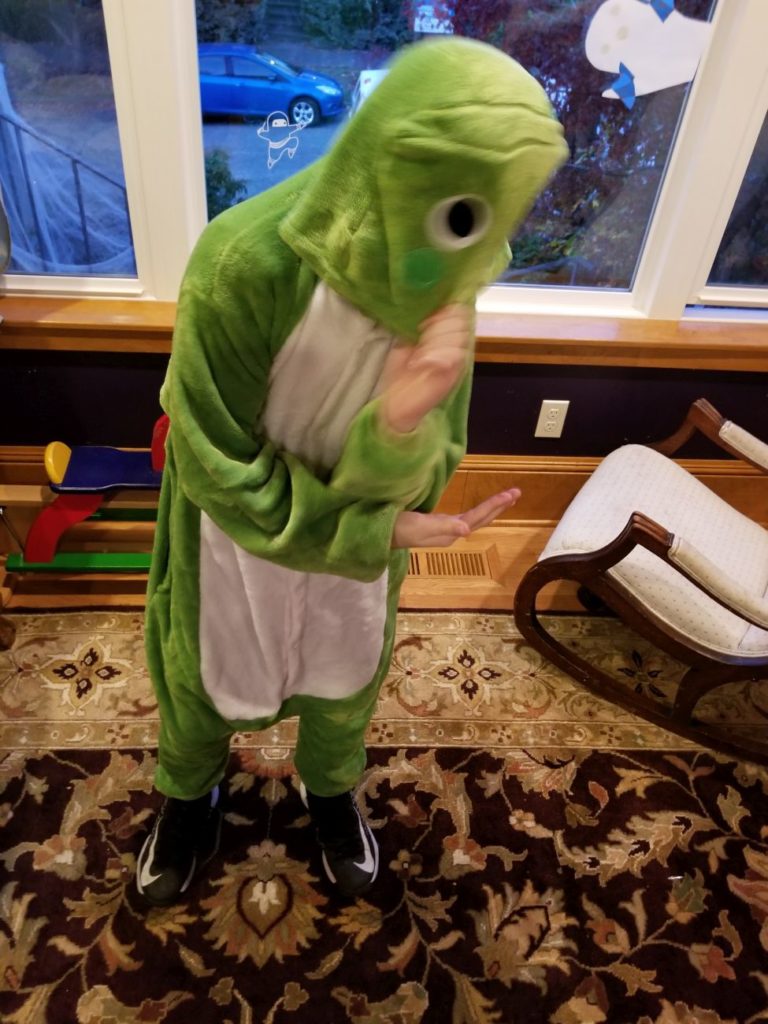 Yes, a lot of onsie style costumes this year.
Then one of August's friends came over to trick or treat and he had a pretty cool costume.
I should have gotten a picture of the various hauls but with three of the kids trick or treating on their own and coming in at different times you would think it would be easier.
No, it wasn't.