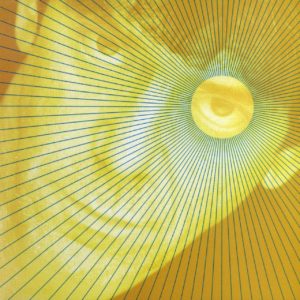 "Egg Cream" opens up Lou Reed's 1996 album Set The Twilight Reeling and is essentially an ode to a childhood treat. That is what sets the tone for his first album in four years. Another song later on "HookyWooky" is a play on skipping school. There is a lot of that unbridled childhood emotion on this album, and while he can not simply be happy or upbeat and positive, this is about as much of that sort of an album we could expect from Lou Reed.
"NYC Man" is the second song on the album, and it is Lou Reed describing himself. His previous marriage, his second, has ended, and it was about this time he had connected with Laurie Anderson who would be his third and final wife. She would even appear on this album. I'll get to that in a minute. "NYC Man" appears to be Reed singing directly to Anderson, not so much a love song, but going over his apprehension for falling in love again and not wanting to be hurt.
Following the same formula he had for the last few albums, Lou Reed decides to alter it a little bit here. He plays almost all of the guitar parts himself, eschewing the two guitar players panned stereo left and right. There are also a few songs with embellishments of piano or horns. Unlike his earlier albums they are merely window dressing to the songs they appear in rather than heavily permeating the album as a whole.
Actually, there is a fair amount of acoustic guitar on this album as well. Somehow it all still sounds unmistakably like Lou Reed. It's his particular style of singing and storytelling, his use of rock and roll as art.
Laurie Anderson provides some backing vocals on "Hang On To Your Emotions" which is about falling in love and not being sure about it. His love songs are really interesting.
Following up on the idea that this is Lou Reed at perhaps his most positive, "The Proposition" sounds like his marriage proposal to Laurie Anderson. And it is not cheery, but it is sweet.
Set The Twilight Reeling is Lou Reed being nostalgic, upbeat, sentimental, and it all still somehow winds up having a biting edge to it all. The album closes with the title track and includes the most telling lyric – "I accept the new found man" meaning he isn't looking for anything any more, and accepts who he is, where he is at in life.