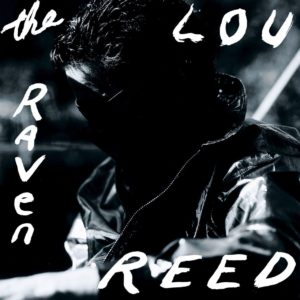 I got to see Lou Reed live in 2002, at the annual Bumbershoot festival. He was touring behind his previous album, Ecstasy, but also previewing his currently in-progress work, based on the poems of Edgar Allan Poe. I thought this was going to be a great album, a great marriage of Poe's words and dark imagery coupled with Lou Reed's "rock as art" aesthetics. His rendition of "The Raven" on stage was fantastic.
"The Raven" (Live)
On record we got something rather different. Don't get me wrong, it's a good rendition, but I was expecting something more along the lines of Lou Reed delivering songs with lyrics provided by Edgar Allan Poe, and not a bunch of guest artists. The version of "The Raven" we have on the album is read by Willem Dafoe, and is a good rendition, but is one of the more straight-forward adaptations of Poe's works.
"The Raven"
"Hop Frog" is not so much a recitation or even a look at the story from a different angle, but merely seems inspired by. Then there are songs such as "I Wanna Know (The Pit And The Pendulum)" which seems to have no connection to the original.
"I Wanna Know (The Pit And The Pendulum)"
Or take "The Tell-Tale Heart" which comes in two parts and told from a first person perspective narrated by a few different people. And they are very short pieces.
Part 1
Part 2
Apparently this album is a sort of soundtrack to a stage production about Edgar Allan Poe and Lou Reed was commissioned to come up with the music. There are pieces that I really like on The Raven (I have the two-disc edition, which might be impossible to find now) and some that I still scratch my head over. Presumably those are the pieces that only work if you saw the show.
I would have rather had a single album of Lou Reed reciting Edgar Allan Poe, even just a straight spoken word album. That said, I am still very glad to have this because it is not only interesting, it is very much a Lou Reed project. Rock as art indeed.